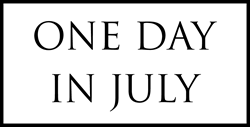 Burlington, VT (PRWEB) June 30, 2017
A complicated investment portfolio does not, by definition, deliver a better return. It is more difficult to understand and more cumbersome to maintain over time. Additionally, it generally will come with a plethora of fees. Vermont investment management firm One Day In July recommends that investors apply a simple approach to their planning to maximize efforts and return and minimize fees and confusion. By following the below steps, investors can easily create a simple and efficient investment management strategy.

Hire an investment manager: Find an investment manager who can help you design a long-term financial plan that suits your needs. They will review your short and long term goals, guide your strategy, and build a portfolio that matches all aspects of your life. They will also advise you during periods of euphoria or turmoil to ensure you stay the course.
Determine your level for risk: After you find the right investment manager, it's time to start planning your investment portfolio. To build a durable portfolio that will withstand market panics and euphoria, you must determine what level of risk you're comfortable with. Think about your age, how much time you have to grow your investments, as well as the amount of capital you have to invest and your future capital needs. A single college graduate beginning his or her career needs a different investment strategy than a 55-year-old married person who is thinking about retiring soon.
Implement your plan and revise: Once you determine your current tolerance for risk and factor in your age and asset level, it's time to implement your investment management plan. Remember that you will need to revise and rebalance from time to time. As you progress through life, your goals will vary, your cash needs will fluctuate, the number of kids you have may rise, and your marital status may change. Keeping abreast of these developments in your life will help you readjust your strategy to make sure you stay on track.
For more information on One Day in July or to get started building your investment portfolio, talk with a Vermont investment manager today or visit http://www.onedayinjuly.com.
###
About One Day In July
One Day In July is a Vermont financial advisory firm that helps individuals, non-profits, and businesses save and invest using low-cost index funds. Index funds are sweeping the nation, and they are one of the fastest growing trends in American investing and financial planning. By focusing on reducing fees for investors, including those of the financial advisor, One Day In July is bringing long-overdue changes to investors in Vermont and other states. To learn more about the services offered by One Day In July, please visit http://www.onedayinjuly.com.