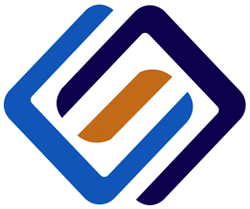 Northbrook, IL (PRWEB) June 21, 2017
International Computer Concepts (ICC), a leading systems integrator of enterprise-level computing solutions, today announced the development of the next generation of Vega™ and Alpha™ overclocked servers for high-frequency trading (HFT) applications.
ICC has a proven track record of being a leader in the overclocked server space, being the first to bring a 1U overclocked server, a 1U Twin overclocked server, and a 5.4 GHz server to market. ICC's innovation first strategy is paired with an uncompromising approach to quality and reliability. ICC leads the industry in server cooling technology, designs custom components for their overclocked servers, and employs a team of BIOS engineers to further optimize their HFT hardware solutions.
ICC's next-generation of Vega™ and Alpha™ overclocked servers will be designed around Intel's upcoming Core™ X-series processor family. Intel Skylake-X processors will feature more CPU cores as well as greater clock speeds and will be able to support faster frequencies of RAM, all important technical features for the demands of HFT applications. The new processor die will also be capable of sustaining more stable overclocking. ICC will be focusing its update of the overclocked server product lines on the X-series processors that are 4, 10, 12, and 18 cores.
Skylake-X will shift more cache closer to the CPU core to lower system latency, further boosting single-threaded applications that specifically reside within the CPU. Up to 44 PCIe 3.0 lanes will be supported, which will allow ICC's overclocked servers to have room for up to five x8 add-on cards for unprecedented expandability. Both Skylake-X and Kaby Lake-X processors will be moving to the 2066 socket, which will allow for more granular power control, resulting in better overclocking optimization and increased stability.
The next generation of Vega™ and Alpha™ overclocked servers will feature upgrades beyond the new CPUs. The cooling system will feature further enhancements to maximize clock speeds and stability. Latency will further be reduced with optimizations to the CPU core and cache speeds. Jitter will be minimized to improve the performance of HFT applications. By leveraging architecture improvements in the Intel® Core™ X-series processor family, Vega™ and Alpha™ servers will overclock RAM beyond what was possible before to achieve higher bandwidth and lower latency.
Early Access Program for Next-Generation Overclocked Servers
HFT firms can benefit from early access to the next generation of Vega™ and Alpha™ servers by following an easy three-step process:
1. Contact ICC for a personal review of the next-generation product roadmap.
2. Review options for next-generation Vega™ and/or Alpha™ units and configurations to demo.
3. Receive your demo server(s) to test in-house.
Contact ICC about getting your next-generation demo system today by emailing sales(at)icc-usa(dot)com.