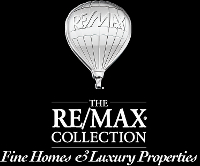 You might be living in Toronto or New York City and not be able to fly down to Turks and Caicos, but thanks to this new technology, you can put on a headset and essentially 'walk through' a villa in Providenciales without ever leaving home
Providenciales, Turks and Caicos, BWI (PRWEB) July 11, 2017
RE/MAX Real Estate Group Turks & Caicos Islands is now offering FaceTime tours of their real estate listings. This will allow potential buyers to remotely "tour" properties they are interested in when distance and schedules do not allow for "in person" visits.
"You might be living in Toronto or New York City and not be able to fly down to Turks and Caicos, but thanks to this new technology, you can put on a headset and essentially 'walk through' a villa in Providenciales without ever leaving home," notes Blair MacPherson, broker and co-owner of RE/MAX Real Estate Group Turks & Caicos Islands and a member of the Turks and Caicos Real Estate Association (TCREA).
Here's how it works: Interested buyers first need to set up a time to "see" a property with a RE/MAX Turks & Caicos agent. During the agreed upon time, the agent will then go to the property of interest, tap the FaceTime icon on his or her iPhone, and then call the buyers, who will be sitting in front of their computer. When the buyers accept the call, they will see a real-time video stream of the agent. The agent can then walk through the property and show off different areas of the home as the buyers watch. If the buyers ask to spend more time in a certain part of the house or to return to a particular area, the agent can accommodate those requests—just as could be done with a traditional house showing.
RE/MAX Real Estate Group Turks & Caicos Islands also offers pre-recorded video tours of select properties, and those are still very helpful, MacPherson notes. However, FaceTime tours offer some distinct advantages over virtual video tours, which tend to be passive in nature. "With a pre-recorded virtual tour, the buyers are restricted to seeing only what the real estate agent chose to include in the video," he explains. "But with a FaceTime tour, we can have a live dialogue with the buyers. If they want us to zoom in on certain details or provide a different angle, we can do that. We just have to point our phone in that direction. It's almost like the buyers are right there with us."
For more information about RE/MAX Real Estate Group Turks & Caicos Islands, or to arrange a FaceTime tour (or an in-person showing) of a particular property listing, please contact Blair MacPherson by phone at 1-800-941-0465 or 1-649-432-5677. He is also happy to answer questions via email at blair(at)blairmacpherson.com.
About RE/MAX Real Estate Group Turks & Caicos Islands:
The RE/MAX Real Estate Group Turks & Caicos offers unique, luxury real estate opportunities on the islands that are home to Grace Bay Beach, which has been named one of the world's best beaches numerous times. With breathtaking views, world-class spas and resorts, fine dining, local culture, and the awe-inspiring coral reefs, the Turks and Caicos Islands offer unique investment opportunities in that they are located in a tax-free jurisdiction. For more information, please visit http://www.remax-realestategroup-tci.com.