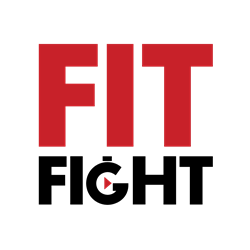 Our Concept 2 Rower competition saw 2 world records broken and participants from over 11 different countries--not bad for a live beta test.
(PRWEB) June 28, 2017
FitFight LLC has launched a mobile based platform that allows every user to create and engage in fitness challenges around cash, product or pride based incentives. And with two world records broken by competitors in their Concept 2 Rower Challenge, it's clear that world class athletes are already gravitating to this offering. Currently on iOS with an Android version under development, this solution to online fitness challenges makes it more convenient than ever for athletes from around the world to compete anytime, anywhere. With the option to create both public and private challenges, FitFight offers a customizable, socially connected experience that athletes and challenge organizers can tailor to their own needs and the motivations of their followers.
Steve Forti, the Founder/CEO of FitFight, is a warrior who knows about how to motivate himself and others when the incentive is truly life or death. A retired Special Forces Green Beret with over 23 years of military experience, the idea for FitFight came from his time in the Special Operations community. "I was on a deployment in 2010, competing in fitness challenges with my team members over email [sharing our scores]. It just stuck with me that there are athletes with a gladiatorial spirit all around the world who want to compete, but because of distance or technology, they can't or don't do it."
"FitFight is the only free, mobile platform that truly simplifies the competition experience" says Co-Founder and Navy Diver Caleb Diebolt. "The interface lets you set rules, promote your event, grade and recognize winners all in the same app—this integration delivers an incredible level of convenience." The platform is meticulously engineered to serve athletes from all backgrounds. Whether you are into CrossFit, Power Lifting, Conventional Sports or even Skateboarding—the individual users creativity is one of the only limitations in creating an event.
The platform features three different types of competition categories. All users will automatically have access to create challenges for "pride" and "prize" incentives. "Pride" competitions are free to enter while "prize" competitions include an entry fee with a portion of the proceeds paid to the winner and organizer of the event. The final category is "product"; these are challenges where gear or goods are awarded to the winners. "FitFight will maintain quality control of this category to ensure our winners receive the agreed upon incentive", says final Co-Founder Brandon Kennedy, a US Army Ranger. "We've already awarded winners some awesome gear, like Concept 2 Rowers and custom RPM Fitness Jump-ropes…this is an incredibly powerful tool for brands and product owners."
FitFight competitions are generally less than 10 minutes, which means they are perfect compliments to a person's existing fitness routine. And all it takes to enter a competition is a mobile device and the appropriate gear for the exercises. Once you upload your submission, you unlock the real time leader board for the event. If you don't achieve the result you want, you can compete as many times as you would like until the event closes.
FitFight is poised to be the ideal medium for satisfying your competitive drive, becoming exposed to new companies, products, exercises, and even connecting with people of shared interest.