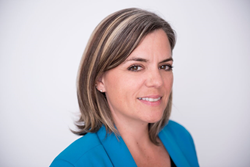 Patient brokering is illegal, and for good reason—there is little incentive for brokers to help individuals overcome substance use disorders when relapses mean more profits.
NEW PORT RICHEY, Fla. (PRWEB) June 21, 2017
A special report published by STAT last month documented the overdose deaths of two young men from Massachusetts after alleged patient broker Danny Cleggett arranged for them receive treatment in Florida.(1) In other May news, the Palm Beach County Sober Home Task Force made multiple arrests under Florida's patient brokering statute,(2) and a judge sentenced two sober-home operators to prison for fraud.(3) Novus Medical Detox Center, a leading Florida-based drug treatment facility, entreats state and local authorities to aggressively pursue and prosecute patient brokers and those who hire them, warning that many more lives are at risk while the practice continues.
The STAT article noted that many "addict brokers" receive fees ranging between $500 to $5,000 per head for enrolling patients in their clients' treatment facilities, while others can earn tens of thousands of dollars for meeting monthly quotas.(1) Brokers who solicit patients for out-of-state treatment centers have begun to face greater scrutiny; for example, Massachusetts Attorney General Maura Healey spoke out against those who "take advantage of the desperation of people struggling with addiction" just to get a commission, treating patients as mere "paychecks".(1)
"Patient brokering is illegal, and for good reason—there is little incentive for brokers to help individuals overcome substance use disorders when relapses mean more profits," said Bryn Wesch, CFO of Novus Medical Detox Center. "Sober homes and other facilities that pay for patients are often unlicensed and unaccredited, and they tend to be more focused on insurance payments than patients' wellbeing. They also tarnish the reputation of legitimate drug detox and treatment centers, and can make it more difficult for patients to receive proper care when so many insurers have been burned by fraudulent or excessive claims."
Wesch applauds the efforts of Palm Beach County's Sober Home Task Force, which has made more than two dozen arrests since October 2016—targeting not only brokers and unscrupulous recovery-residence owners, but also urinalysis labs that pay kickbacks to sober homes and bill insurers up to $5,000 per drug screening.(2) She urges other states and counties to establish similar programs aimed at shutting down corrupt operators, and calls for aggressive prosecution and stiff penalties for those who flout the law. One of Florida's most notorious sober-home owners was recently sentenced to 27 years in prison for perpetrating millions of dollars in healthcare fraud, engaging in money laundering, providing drugs to residents and sexually exploiting female patients.(3)
"It is reprehensible that immoral brokers and business operators prey on vulnerable individuals who are trying to get clean. Criminal prosecution and prison sentences are the only truly effective means of stopping these corrupt players and preventing further harm," asserted Wesch. "Prospective patients should also do their due diligence to ensure they select safe and effective drug rehab and detox programs. They should be suspicious of offers and enticements that sound too good to be true—such as free rent, paid travel expenses, gift cards or cash—as these are signs of illegal practices."
Wesch advises those seeking treatment to make sure their chosen facility is licensed and accredited, with medically supervised care, individually customized treatments, an emphasis on safety and a proven history of successful outcomes.
For more information on Novus Medical Detox Center and its medically supervised alcohol and drug treatment programs, visit https://novusdetox.com.
About Novus Medical Detox Center:
Novus Medical Detox Center has earned The Joint Commission's Gold Seal of Approval for Behavioral Health Care Accreditation as an inpatient medical detox facility. Licensed by the Florida Department of Children and Families, Novus provides safe, effective alcohol and drug treatment programs that are based on proven medical protocols and designed to minimize the discomfort of withdrawal. The facility is located on 3.25 acres in New Port Richey, Florida, in a tranquil, spa-like setting bordering protected conservation land. Intent on proving that detox doesn't have to be painful or degrading, Novus set out to transform the industry by bringing humanity into medical detox with individually customized treatment programs and 24/7 access to nursing care and withdrawal specialists. Today, Novus is renowned as a champion of industry standardization and a staunch advocate of patients fighting to overcome substance use disorders. Frequently recognized for its contributions to the industry and local community, Novus has become a regular source to media publications such as The Wall Street Journal and USA Today, and has ranked in the Tampa Bay Business Journal's Fast 50, the Florida Business Journal's Top 500 and the Inc. 5000 list of America's fastest-growing companies. For more information on Novus' medically supervised detox programs visit https://novusdetox.com.
1. Armstrong, David and Evan Allen. "The Addict Brokers: Middlemen Profit as Desperate Patients Are 'Treated Like Paychecks'"; STAT; May 28, 2017. statnews.com/2017/05/28/addict-brokers-opioids/
2. Stapleton, Christine. "Sober Home Task Force Makes 26th Arrest – Takes Aim at Labs"; May 11, 2017. mypalmbeachpost.com/news/crime--law/sober-home-task-force-makes-26th-arrest-takes-aim-labs/LtnPZwPc0wIJrP5aMAFviJ/
3. Department of Justice, U.S. Attorney's Office, Southern District of Florida. "Owner Sentenced to More than 27 Years in Prison for Multi-Million Dollar Health Care Fraud and Money Laundering Scheme Involving Sober Homes and Alcohol and Drug Addiction Treatment Centers"; press release issued May 17, 2017. justice.gov/usao-sdfl/pr/owner-sentenced-more-27-years-prison-multi-million-dollar-health-care-fraud-and-money