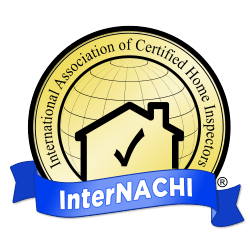 We're growing faster and expanding farther than we could have imagined 20 years ago.
Boulder, Colo. (PRWEB) June 22, 2017
The International Association of Certified Home Inspectors—InterNACHI®—is pleased to announce that it is about to welcome its 20,000th North American member. InterNACHI® is the inspection industry's largest nonprofit association of property inspectors in the U.S., Canada, and the world.
The premier provider of certifications and free Continuing Education through its more than 200 online and video training courses—which have received more than 1,400 governmental and other accreditations—InterNACHI® has made its mark across the globe in 65 countries and nine languages. It also offers business marketing services, hundreds of free membership benefits, and 24-hour support for its members worldwide.
In recognition of this milestone, InterNACHI® has invited several vendors to donate items for a surprise package for the lucky 20,000th dues-paying member, which will contain work apparel, inspection software, tools, and other gear for a total value of $20,000.
"It's an exciting time for our organization," says InterNACHI Founder Nick Gromicko. "We're growing faster and expanding farther than we could have imagined 20 years ago. And we couldn't have gotten where we are without each one of our members."
InterNACHI® is the world's largest home inspector association and education provider, offering online and video Continuing Education courses that have earned more than 1,400 accreditations. InterNACHI-Certified Professional Inspectors® follow a comprehensive Standards of Practice and a strict Code of Ethics to ensure that their clients receive the best and most professional service possible.