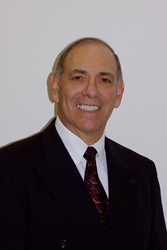 Our transition to Cetera Advisor Networks enables us to keep the most appreciated features of our firm while eliminating many of the costs and burdens of being a stand-alone broker-dealer.
Simi Valley, CA (PRWEB) June 21, 2017
HBW Partners' independent financial advisor platform, HBW Securities LLC, will be affiliating with Cetera Advisor Networks as a regional director-led firm in a transaction June 26.
The advisor-facing home office staff at HBW Partners' home office in Simi Valley and the 55 independent financial advisors across the country will transition its $520 million in assets to Cetera Financial Group and Cetera Advisor Networks.
HBW Advisory Services LLC, which holds $300 million in assets between its registered advisors and life insurance agents, will remain solidly in place as HBW Insurance & Financial Services, Inc., part of HBW Partners.
The independent financial advisors affiliated with HBW support retail investors across a wide spectrum of wealth levels, ages and professional backgrounds, providing fee and commission based financial guidance that is typically based on the development and implementation of a comprehensive financial plan.
Headquartered in El Segundo, CA, Cetera Advisor Networks LLC is an independent broker-dealer and registered investment adviser firm that utilizes a unique regional director model to support financial advisors through the entire life cycle of their business. As part of Cetera Financial Group®, Cetera Advisor Networks is able to build and support regional teams through local service, regional offices and a national home office, facilitating the success of financial professionals. Cetera Advisor Networks is a member of the Securities Investor Protection Corporation (SIPC) and the Financial Industry Regulatory Authority (FINRA).
Barney Hellenbrand, Chief Executive Officer of HBW Partners, said, "The many years we've spent building HBW Partners as a family with a true 'servant culture' is reflected in the enormous pride our staff and the advisors they support have in our distinctive organization, our brand and the values our brand represents to advisors and clients alike. Our transition to Cetera Advisor Networks enables us to keep the most appreciated features of our firm while eliminating many of the costs and burdens of being a stand-alone broker-dealer. Best of all, aligning with Cetera, provides us with immediate access to a comprehensive array of industry-leading resources that will support the ability of our advisors to grow their businesses by delivering exceptional client service."
Tom Taylor, President of Cetera Advisor Networks, said " We're excited about leveraging our decades of experience in supporting the success of our regional director-led firms across the country to help HBW achieve new levels of growth in this new era for financial advice, in which success will be driven by providing a truly advice-centric experience."
About HBW Partners:
Established in 1991, HBW Partners is a multi-faceted financial services organization offering the resources of a large company, while focusing on the personal touch of a small firm. They partner with honest, caring and motivated individuals who desire the independence to run their own business, while emphasizing long term relationships that enable their advisors to provide many of the best possible outcomes for their clients.
HBW Partners empowers advisors with innovative products and optimal solutions to help their clients at every stage of life; whether it is professionally managed money, packaged products, tax planning, insurance, annuities or trusts.
Through partnerships with many significant providers across all aspects of the industry they have made available state- of- the- art technology such as facial recognition tools, financial planning software, client acquisition programs and business planning tools to enhance the client experience, manage risk and increase productivity.
Their motto is "Character and Quality Above All". Autonomy, Mastery and Purpose with Trust is the basis for everything they do. For more information visit http://www.hbwpartners.com/.