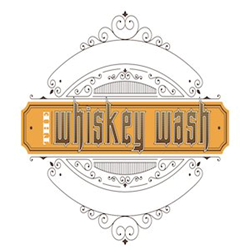 What began as a side project is now a true media start up and a trusted source of information on whiskey.
Portland, OR (PRWEB) June 22, 2017
The global whiskey industry is experiencing extraordinary growth and expansion, leading brands old and new to introduce new whiskeys to an increasingly crowded marketplace. Consumers are excited by the amazing proliferation of choices, and are actively seeking whiskey education and guidance. The Whiskey Wash, a leading whiskey lifestyle website, has experienced significant traffic growth based on its ability to help consumers navigate the new whiskey landscape.
What started initially as a hobby whiskey blog back in late 2013 has emerged today as one of the leading consumer voices for whiskey news, reviews, and more. Led by co-founder and whiskey expert Nino Marchetti, The Whiskey Wash has a growing monthly readership of over 170,000 unique individuals and a combined social media reach of around 2 million. The site is also steadily ranked by the global Alexa analytics platform as one of the top dedicated whiskey information websites on the Internet.
"The rapid growth of The Whiskey Wash has been a dream come true for me," said Nino Marchetti, co-founder. "What began as a side project is now a true media start up and a trusted source of information on whiskey. I look forward to seeing us continue to expand."
The Whiskey Wash, besides earning the trust of tens of thousands of readers, has also been recognized by the industry for its timely and informative editorial coverage. The site has been named Whiskey Website of the Year by the prestigious International Whisky Competition in 2016 and 2017. These accolades from all sides of the whiskey aisle reflect positively on the diverse editorial team.
"For a second consecutive year The Whiskey Wash was selected by the International Whisky Competition Committee as the Website of the Year for its professionalism and in depth coverage related to the world of whisky. We warmly congratulate all Whiskey Wash contributors and writers along with Editor in Chief Nino Marchetti for this unique award!" said Sylvain Allard, Managing Director at the International Whisky Competition.
For more information about The Whiskey Wash, visit thewhiskeywash.com