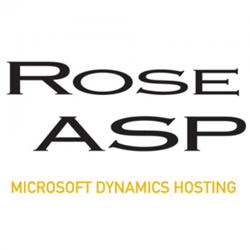 We're in good hands with Rob and Karlton helping to lead the team.
San Diego, CA (PRWEB) June 21, 2017
RoseASP, a Microsoft Dynamics ERP Hosting Provider, drew from its own employee roster naming Director of Information Systems, Karlton Prillerman as new Director of Operations, and Senior Account Executive, Rob Boeck as Director of Partner Channels, announced RoseASP today.
"This was an easy decision because the right people for both of these positions are already part of the team," said Michael Bone, Chief Revenue Officer at RoseASP. "Both Karlton and Rob have gone above and beyond in demonstrating their leadership skills, dedication and sense of urgency in serving our clients and partners. We're in good hands with Rob and Karlton helping to lead the team."
Karlton Prillerman has been Director of Information Systems for RoseASP since 2015, with more 18 years of experience in IT leadership, including 10 years of experience working with Microsoft Dynamics ERP systems. As Director of Operations, Mr. Prillerman will oversee daily operations of the business, coordinating external customer projects as well as RoseASP's internal initiatives.
Rob Boeck has been with RoseASP since early 2016, with 10 years of experience in the Microsoft Dynamics Channel working with Dynamics ERP, Dynamics CRM and Independent Software Vendor solutions for manufacturing, supply chain management, eCommerce and more. As Director of Partner Channels, Mr. Boeck will deliver service to Dynamics Partners and Dynamics Customers looking to implement new ERP, move a Dynamics system to the cloud or expand their current RoseASP Dynamics Cloud system.
About RoseASP
RoseASP is a full-service cloud provider for audit-ready Microsoft Dynamics AX, GP, NAV, SL and CRM, offering flexible options from public, private and hybrid cloud environments including Azure Cloud. We specialize in FDA, SOX, and HIPAA (HITECH), enabling highly regulated businesses to leverage the cloud to manage increasingly complex corporate IT requirements, while maintaining governance, security and compliance. For more information about RoseASP, visit RoseASP.com.