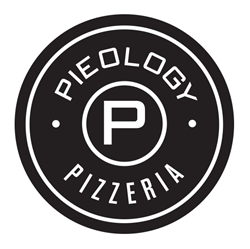 Bethesda, Md. (PRWEB) June 21, 2017
Pieology, the creator of personally-inspired pizzas, opened its doors on Friday, June 16 on Bethesda Row at 4922 Elm Street in Bethesda, MD.
The local Bethesda community officially welcomed Pieology to the neighborhood last Friday, when guests enjoyed delicious handmade personal pizzas crafted with only the freshest ingredients and signature sauces. Boasting a variety of menu options as well as the ability to create your own personalized pie, Pieology delivers limitless pizza combinations, all of which are stone oven fired in five minutes or less.*
"As Pieology continues to grow and evolve, we are excited to bring our newest location to Bethesda and cultivate our community of Pieology lovers," said Michael Nolan, Pieology President. "What began as a promise to deliver creative and personally-inspired pizzas has grown into a nationwide family of restaurants, and we look forward to delivering that same quality experience to the Bethesda community and the greater Washington area."
Award-winning Pieology has been dishing out delicious hand-crafted pizzas since 2011, growing from a simple idea to bring creativity back to pizza that now encompasses over 100 stores across the nation. In addition to Pieology's original thin crust and new PieRise* thick crust pizzas, guests can make custom salads and enjoy beer and wine options. Even dairy-free diners can rejoice, as this location will offer Daiya Vegan Mozzarella Cheese. With all of these delicious offerings available for dine-in, carry out, and online ordering options, Pieology offers something for everyone.
Pieology Bethesda is open seven days a week for lunch and dinner, from 11 a.m. to 10 p.m. Guests can stay up to date on the latest offerings and get special access to deals by joining Pi Life, Pieology's community of friends and flavor pioneers. To learn more about Pieology, visit http://www.pieology.com or find them on Facebook, Twitter and Instagram.
*PieRise may take slightly longer depending on location
About Pieology Pizzeria
Using only the freshest ingredients along with signature sauces and crusts, award-winning Pieology offers hand-crafted, personally-inspired pizzas in unlimited flavor combinations that are stone oven fired in less than three minutes. Founded in 2011 by Carl Chang, Pieology was created from the simple idea to turn America's most craveable food into an affordable and interactive experience. Pieology's mission is to inspire individual creativity in a positive atmosphere where guests can gather with family and friends, while enjoying their delicious pizza creations. Along with providing great food and a memorable dining experience, Pieology is committed to making a positive difference in the communities it serves, one pie at a time. For more information, visit http://www.pieology.com, and follow us on Facebook, Twitter and Instagram.
###