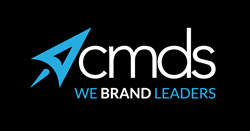 We're happy that she's joined our 'dream team' of innovative marketing professionals.
Colts Neck, NJ (PRWEB) June 22, 2017
Widely acclaimed and award-winning team of CMDS (http://www.cmdsonline.com) welcomes Ani Georgieva as the Director of Marketing. An industry expert in the insurance and e-commerce business, Ani Georgieva has over a decade of strategic marketing experience and rounds out the creative agency with a strong online marketing background.
As a seasoned marketing professional with core proficiencies in SEM, affiliate PPC, display, email marketing, landing page optimization, online analytics, ad trafficking and tagging, Ani brings a depth of technical hands-on prowess. In her new role, Ani is responsible for facilitating the success of ongoing marketing initiatives for all CMDS clients and driving results through data discovery.
Ani says she's excited to occupy this seat because she feels she'll be able to "make an impact." Working with a variety of clients, industries, services, and products, Ani looks forward to utilizing her creativity, passion for marketing and analytical thinking to "make things happen and take the organization to new heights."
Prior to joining CMDS, Ani served as the Sr. Online Marketing Analyst with Plymouth Rock Assurance, in Red Bank, NJ where she achieved the President's Award in 2013 and 2015. Georgieva holds a Bachelor Degree in Graphic Design and a Minor in Marketing from Columbia College; she also placed first at the Missouri state competition, DECA, in the Advertising Campaign category two years in a row.
"Ani is extremely results-oriented, but she's also an innovative visionary and strategic thinker. She's going to be a valuable asset for each of our client's marketing efforts," said Chris Mulvaney, CEO of CMDS. "Her background spans across all aspects of marketing and analytics, and we're happy that she's joined our 'dream team' of innovative marketing professionals."
About CMDS:
Headquartered in Colts Neck, New Jersey, CMDS is an award-winning full-service marketing and web design agency dedicated to branding businesses. CMDS has been offering reputable services since 2002, including website design, online advertising, marketing services, and search engine placement. To date, CMDS has built its business on the consumer packaged goods, real estate, construction, finance, and healthcare industries. For additional information about CMDS, contact Temi Mehta at (732) 706-5555×205.