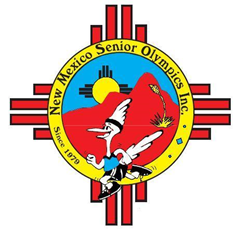 Albuquerque, N.M. (PRWEB) June 22, 2017
Over 900 athletes will come together to compete in the 39th Annual New Mexico Senior Olympics State Summer Games, taking place in Albuquerque, N.M. from July 19-23, 2017. Don't miss your chance to compete in this prestigious event, now open to out-of-state competitors for the first time. Reserve your spot by registering online before the July 3 deadline.
The New Mexico Senior Olympics Board of Directors voted at the 2016 October Annual Meeting to open the State Summer Games to out-of-state players 50 years and older in 18 sports that qualify athletes for the National Senior Games. New Mexico is an affiliate member of the National Senior Games and was one of only four states to have closed games along with the District of Columbia, North Carolina and Tennessee. Effective this year, neighboring states will now be welcomed at the 2017 NMSO State Summer Games. The 2018 New Mexico Senior Olympics State Summer Games, also to be held in Albuquerque, will qualify athletes in 18 different sports for the 2019 National Senior Games, which will take place in Albuquerque. Nationals attracts more than 10,000 athletes from 52 state qualifying organizations.
Sports taking place at Nationals include: archery, bowling, badminton, basketball, cycling, golf, horseshoes, pickleball, race walk, racquetball, road race, shuffleboard, softball, swimming, table tennis, tennis, track and field, triathlon, and volleyball. All individual sports are offered separately for men and women in five-year age divisions beginning with 50 and ending with 100+. All team sports are offered separately for men and women in the following age divisions: 50+, 55+, 60+, 65+, 70+ and 75+.
Other actions voted on at the Annual Meeting included: awarding medals to first, second and third place finishers in all 5-year age divisions; awards for overall winners for all placements regardless of in-state or out-of-state status; athletes will no longer be required to participate at local games in order to be eligible to register for the annual state summer games; registration fees are non-refundable; and finally, sport rules of competition were modified slightly for talent, dance and recreational sports.
About New Mexico Senior Olympics
New Mexico Senior Olympics, Inc. is the event producer of the largest multi-sporting event in the state of New Mexico for active older adults. The mission of NMSO is to motivate seniors 50+ to be involved in regular exercise for improved health and fitness. NMSO is dedicated to promoting healthy lifestyles for all seniors through education, fitness and sporting events. For more information on New Mexico Senior Olympics, visit http://www.nmseniorolympics.org or call 1-888-623-6676.
"You don't stop playing because you grow old, you grow old because you stop playing."