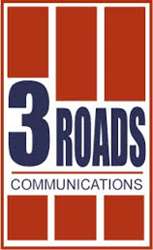 Frederick, Maryland (PRWEB) June 22, 2017
3 Roads Communications has opened up distribution of content such as television and web series, documentaries, original films and other video products created by content creators to Amazon Prime.
"We are thrilled that we are able to offer these same services that we enjoy to all content owners," said Russ Hodge, president of 3 Roads. "It allows producers to receive a steady stream of income on a monthly basis for products that are just sitting on a shelf. There is only an upside for content owners."
Creators and owners of video products now have the opportunity to monetize their content on Amazon Prime through 3 Roads at no cost. This arrangement is non-exclusive, which means that creators and owners can also distribute their video products through other streaming services.
As the content provider, here are the basic ground rules:
1) The program must be closed-captioned
2) Underwriter credits and sponsor messages must be removed
3) No bars and tones
4) Episode descriptions
5) Artwork
6) Content must be in its native format
Video products that are already being distributed by 3 Roads through Amazon Prime include "Dinner for Hire with Chef Bernard," "Chasing Taste" and "Heart Child." 3 Roads has also recently made a deal to distribute 30 hours of railroad/railway travel programming as well as programs about the Civil War and aviation.
"3 Roads has been producing series, documentaries and pledge programs for television distribution for more than 20 years," said Hodge. "We know the importance of continuing to monetize content."
For more information, please visit:
3roads.com/services/amazon-prime-distribution