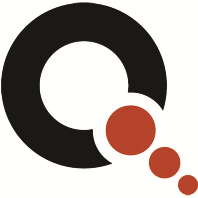 Boston, MA (PRWEB) June 22, 2017
QuickPivot, the cloud-based, cross-channel marketing platform enabling B2B and B2C companies to market at customer speed, today announced the hiring of Daryl Cassidy as Vice President of Sales. Cassidy brings deep experience in helping brands to market more effectively through data-driven marketing automation, email marketing and strategic marketing consulting.
Cassidy joins QuickPivot from Experian Marketing Services, where he was Regional Director of Sales in the Cross Channel Marketing group. Prior to that, he held sales and account management positions at email marketing company Lyris, application development firm Media Net Link and strategic consulting company Contact Beacon.
"We're pleased to bring Darryl on board to expand our West Coast presence" stated Ken Marshall, CEO of QuickPivot. "He brings a deep knowledge of the Martech space, and has helped companies of all sizes to improve their marketing efficiency through data-driven campaign strategies."
"I'm very excited to join the team at QuickPivot" added Cassidy. "The company really has a unique market position, with the proven ability to bring enterprise marketing power and innovative campaign tools to mid-market companies in a way that saves time, effort and money."
About QuickPivot
QuickPivot™ delivers fast, powerful, easy-to-use software for smart and nimble marketers with big ideas. The QuickPivot Cross-channel, Campaign Management (CCCM) platform combines big data analytics, discrete customer journey insights, visual and intuitive segmentation, and simplified customer journey mapping in one unified SaaS offering. Winner of several industry innovation awards, the QuickPivot platform enables marketers to deliver coordinated customer experiences across all channels, measure results in real-time, and refine marketing programs to improve performance. As brands look for cost-effective ways to drive rapid campaign creation and execution, QuickPivot is emerging as the vendor of choice. That's why clients like Shutterfly, HP, Allen Edmonds, the NHL, and over 20 channel partners are turning to QuickPivot as their new marketing hub. For more information, visit http://www.quickpivot.com