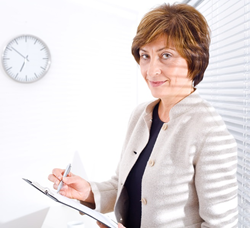 Upgrading now to the current Windows operating system renders data more secure and makes good business sense as well.
Hoboken, New Jersey (PRWEB) June 22, 2017
A NYC area IT consultant and MSP reminds PC users of the coming Windows 7 end of support deadline and offers advice on planning for the transition to Windows 10—in a new article on the eMazzanti Technologies website. After discussing the risks of remaining on Windows 7, steps to prepare for a Windows 10 migration are presented.
In the informative article, the company urges business leaders to check all devices and software applications for compatibility with Windows 10, determine a strategy for addressing incompatibility issues, and to make sure employees receive adequate training in new Windows 10 features.
"Windows 10 offers both security advantages and productivity enhancing features," stated Jennifer Mazzanti, CEO, eMazzanti Technologies. "Upgrading now to the current Windows operating system renders data more secure and makes good business sense as well."
Below are a few excerpts from the article, "Prepare Now for Windows 7 End of Support."
"Two years after Microsoft ended mainstream support for Windows 7, NetMarketShare reports that almost 50% of desktop computers worldwide still use the popular operating system. With Windows 7 end of support quickly approaching, businesses need to forestall costly security and compliance issues and plan for the future by upgrading to Windows 10."
"Because Windows 7 remains so popular, it presents a desirable target for attackers who focus on well-documented system vulnerabilities. For example, nearly all of the victims of the recent WannaCry attack used Windows 7. During the extended support phase, it is critical that organizations install all security patches to defend against similar attacks."
"While upgrading a home computer to a new operating system is relatively simple, business migration to a new platform can be complex. Legacy software and older hardware may not be compatible with Windows 10, for instance. Third-party applications and customized programs may necessitate unique upgrade approaches."
Ease the Transition
Even a relatively smooth system upgrade will cause workflow interruptions and generate unexpected complications. With nearly every aspect of business dependent on technology, business leaders should consider engaging a technology consultant to conduct a compatibility review and guide the Windows 10 migration process.
With award-winning Microsoft expertise, eMazzanti Technologies offers pre-migration assessments, upgrade and migration support, and ongoing maintenance. Whether supporting an in-house IT group or managing the entire process, the goal is to ensure business security and productivity.
In addition to operating system migration, eMazzanti provides a host of business IT services, including disaster recovery planning, IT security evaluation, capacity planning, software installation and digital marketing services.
Related resource information:
eMazzanti Technologies Continues Climb on List of World's Top Managed Services Providers
Microsoft Packs Business-Friendly Features into Windows 10 Creators Update
About eMazzanti Technologies
eMazzanti's team of trained, certified IT experts rapidly deliver retail and payment technology, digital marketing services, cloud and mobile solutions, multi-site implementations, 24×7 outsourced network management, remote monitoring and support to increase productivity, data security and revenue growth for clients ranging from law firms to high-end global retailers.
eMazzanti has made the Inc. 5000 list seven years running, is a 2015, 2013 and 2012 Microsoft Partner of the Year, 2016 NJ Business of the Year, 5X WatchGuard Partner of the Year and one of the TOP 200 U.S. Microsoft Partners! Contact: 1-866-362-9926, info(at)emazzanti.net or http://www.emazzanti.net Twitter: @emazzanti Facebook: Facebook.com/emazzantitechnologies.