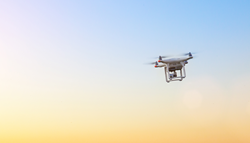 Half Moon Bay, CA (PRWEB) June 22, 2017
The Ritz-Carlton, Half Moon Bay – located 30 minutes south of San Francisco on the Northern California coast – is thrilled to introduce its new "Drone Academy" experience in partnership with Lumoid, the San Francisco-based gadget rental company. Taking advantage of the resort's picturesque coastal backdrop, this interactive master class offers guests the unique opportunity to learn how to fly and operate drones, capture aerial photography and video content, and take home tangible memories of the iconic coastal resort.
The Drone Academy begins at The Ritz-Carlton, Half Moon Bay with an informational workshop led by Lumoid, followed by a hands-on drone flight and aerial photography session at the nearby Pelican Point Beach – one of the few locations in the surrounding area where drone use is permitted. With top-of-the-line technology – including DJI Phantom 4, DJI Mavic Pro, and DJI Phantom 4 Pro drones – and expert guidance from Lumoid, guests will learn how to photograph the best angles of the resort and California coast. From the property's stunning Ocean Terrace overlooking the Pacific Ocean, to the Sunset Bagpiper post by the adjacent championship golf course, and more, guests have endless opportunities to capture their own, curated Half Moon Bay experience through their own lens while simultaneously learning a new skill.
The Drone Academy at The Ritz-Carlton, Half Moon Bay includes:

90-minute guided class including drones and supplementary equipment
Complimentary online delivery of photos and videos within 10 business days after the class
Memory card and card reader to take home
The Drone Academy experience is available starting at $300/per person. To arrange a booking, please contact The Ritz-Carlton, Half Moon Bay Concierge at (650) 712-7601 or RCHalfMoonBayLobbyConcierge@ritzcarlton.com.
For more information about The Ritz-Carlton, Half Moon Bay, please visit http://www.ritzcarlton.com/en/hotels/california/half-moon-bay. To learn more about Lumoid, please visit lumoid.com.
###
About The Ritz-Carlton, Half Moon Bay
Set atop a rugged bluff overlooking 50 miles of pristine California coastline, The Ritz-Carlton, Half Moon Bay is a 261-room spa and golf resort offering a relaxing and romantic setting. As the San Francisco Bay Area's only oceanfront resort, the timeless estate provides guests with a relaxed yet refined experience for a romantic getaway. For more information, please contact The Ritz-Carlton, Half Moon Bay at 650-712-7000. For room reservations, contact your travel professional, visit ritzcarlton.com/HMB or call Ritz-Carlton worldwide reservations at 800-241-3333. Visit ExperienceHalfMoonBay.com to learn more about the destination.
About Lumoid
Lumoid is a try-before-you-buy service for consumer electronics such as drones, photography gear, fitness trackers and audio equipment. Backed by YCombinator and launched in 2014, Lumoid makes it convenient and affordable to test-drive various categories of consumer electronics before committing to buy them. So far, Lumoid has shipped hundreds of thousands of cameras, drones and fitness trackers and audio gear, all over the US. Lumoid is headquartered in San Francisco, CA and also has offices in New York and Austin.
Photos available upon request.