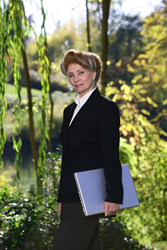 Grants Pass, OR (PRWEB) June 22, 2017
Date aired: June 12, 2017
Guest: Dr. Larry Fedewa, Ph.D.
Sharon Kleyne, water technology educator and host of the nationally syndicated radio program The Sharon Kleyne Hour Power of Water, Global Climate Change and Your Health on VoiceAmerica sponsored by Nature's Tears® EyeMist®, welcomed educator, Washington Times columnist and radio personality Dr. Larry Fedewa, Ph.D. to the program to discuss water and the nation's sagging infrastructure.
Fedewa, who sees his role today as speaking "for average people who do not have the time or resources to delve deeply into topics such as the political turmoil Americans are facing, our failing schools and contemporary social trends." To do so, Fedewa draws on his high school teaching, five-plus years as a college professor and three years as dean and president of Park College, which he founded as an experimental college for adults. Fedewa believes that "a revolt of the masses" has taken place, sweeping a new regime into power in Washington, D.C. that has promised to execute governance in a new way.
Kleyne, who likes to say she sees every citizen as a shareholder in our great American adventure, finds great hope and progress in the Trump administration's first five months in office, pointing out that he is keeping Americans safe, creating more jobs and prosperity for all and ensuring the health of citizens everywhere. However, she also insists that our new government follow through on a campaign promise to put water infrastructure first. "Fresh water is essential to all life on the planet," said Kleyne. "It is also necessary if we're going to get back to the business of developing cures for sickness. Even the immune system is seriously affected by evaporation of body water." Kleyne pointed out that the eyes are especially susceptible to dehydration due to excessive evaporation that can result in dry eye conditions and even blindness. Kleyne says that we need new water pipes so that a disaster like Flint, Michigan won't happen again. We need new concrete dams and reservoirs and we must develop technology that captures more fresh water.
Kleyne and Fedewa agree that the new administration should continue to avoid entanglements like the Paris climate treaty and NATO, which cost too much money, which could be better put to use at home. The two colleagues also agree that nothing but good can come of having a true businessman as president. History appears to back them up. Remember Herbert Hoover? Calvin Coolidge?
It's only a matter of time, Kleyne believes, before America's newborn water infrastructure will be the envy of the world. Though plans are still forthcoming, she is confident that a massive water infrastructure roll-out will happen soon. Stay tuned!