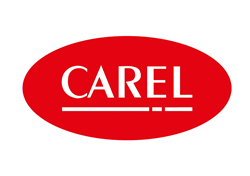 We work very closely with BACnet® International, whose activities are fundamental in the areas of building automation and integration.
(PRWEB) June 27, 2017
The BACnet community is proud to announce that CAREL has decided to upgrade its BACnet International membership from Silver to Gold. CAREL, based in Padova, Italy, provides control solutions for air-conditioning, refrigeration and heating, and systems for humidification and evaporative cooling. Its solutions are used in commercial, industrial and residential applications.
"The BACnet® protocol has been supported for many years on our optional cards and monitoring solutions, ensuring integration of CAREL's products into the building's systems," stated Francesco Pesce, CAREL Programmable Controllers Platform manager. "Now we have decided to make further investments so as to integrate our controllers with BACnet® as standard, making it the main connectivity reference for our high-efficiency solutions. Having the entire c.pCO range of programmable controllers B-BC (BACnet Building Controller) certified is an important achievement. This certification means we can guarantee our customers the highest reliability in efficient, high-performance and technologically-advanced connected systems.
"We work very closely with BACnet® International, whose activities are fundamental in the areas of building automation and integration," added Pesce. "Indeed, starting this year we have decided to become a Gold Member, further underlining CAREL's commitment to a sector we have been leaders in for more than forty years."
CAREL is one of more than 125 leading building automation vendors and integrators around the world who are BACnet International members, actively advocating BACnet as a communication protocol.
"CAREL has been a strong, active member of BACnet International since 2008," stated Andy McMillan, president and managing director of BACnet International. "We are delighted to see them move up to the Gold level and really capitalize on the benefits offered to our member companies."
More information on BACnet International members can be found here. Companies interested in enjoying the benefits of BACnet International membership can get more information here.
About BACnet International
BACnet International is an industry association that facilitates the successful use of the BACnet protocol in building automation and control systems through interoperability testing, educational programs and promotional activities. BACnet International oversees operation of the BACnet Testing Laboratories (BTL) and maintains a global listing of tested products. The BACnet standard was developed by the American Society of Heating, Refrigerating and Air-Conditioning Engineers (ASHRAE) and has been made publicly available so that manufacturers can create interoperable systems of products. BACnet International complements the work of the ASHRAE standards committee and BACnet-related interest groups around the world. BACnet International members include building owners, consulting engineers and facility managers, as well as companies involved in the design, manufacture, installation, commission and maintenance of control equipment that uses BACnet for communication. For more information, please visit http://www.bacnetinternational.org.