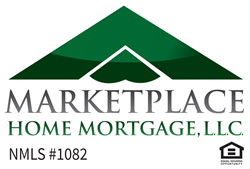 Lake Elmo, MN (PRWEB) June 22, 2017
Marketplace Home Mortgage announced today plans to partner with The Royal Golf Club, a new championship 18-hole golf course located in the Saint Paul suburb of Lake Elmo. As part of the partnership, Edina-based Marketplace Home Mortgage will serve as the development's on-site mortgage lender to support the creation of a 291-home golfing community that will surround The Royal Golf Club.
Anticipated to open in September 2017, the Royal Golf Club is the last golf course in the United States designed by legendary professional golfer, Arnold Palmer, and the first golf course designed by Annika Sorenstam, a legendary LPGA golf professional. The development combines a premier daily fee course with a family friendly community built around enjoying time together in the out-of-doors.
"As we understand it, this was the last golf course that Arnold Palmer visited before his passing," said Hollis Cavner, the principle partner on the Royal Golf Club development. "Arnold was a golfer who inspired golf enthusiasts of all ages. It's this spirit that guides us in creating a truly special experience for golfers of all ages. We want them to carry on his spirit and make golfing an activity that can bring together families and a community."
At the center of the 428-acre, $365 million development is The Royal Golf Club 18-hole golf course, a daily fee course built on 197 acres. The course is built on what was formerly known as Tartan Park, a golf course/county club for 3M employees. The new course features nine holes designed by Sorenstam (The Queen's Nine) and the late Arnold Palmer (The King's Nine). They envisioned a multi-generational golfing experience -- a place where beginners would feel comfortable in learning, and where experienced players could test their skills. The course features five tee boxes and bent-grass fairways with generous landing areas. There is also a Short Course, a family-friendly learning course consisting of six unique par 3s ranging from 60 to 110 yards each.
Overseeing the project, Thad Layton, a senior golf course architect with Arnold Palmer Design Company, has worked on more than 60 golf courses in the U.S. and abroad since 2000. A student of golf course architecture, Layton cites the influence of Alister MacKenzie, Pete Dye, and George Thomas in his work. In 2003, Layton won first prize in the annual Alister MacKenzie Lido Prize for Golf Course Architecture. Known for his land planning, routing and injection of bold features, Layton's goal is always to create a fun and strategic golf course for every level of player, in keeping with the vision of Palmer and Sorenstam.
The golf course will be complemented by The Royal Club, a development consisting of single-family and villa homes built by Villa Builders, Gorham Communities and Pratt Homes. Villa homes will range in price from $500,000 to $850,000 and single-family homes, built on some of the finest undeveloped lots in the Twin Cities, will range in price from $750,000 to $1.5 million. As the on-site mortgage lender, Marketplace Home Mortgage, will assist new home buyers with their financing needs. To assist golf enthusiasts who want to become a part of the Royal Golf Club community, Marketplace Home Mortgage will provide a full range of financing services and options for those who choose to build and buy homes in The Royal Club development.
As a public golf course, all golf enthusiasts will be welcome to enjoy The Royal Golf Club. Individual rounds will be available along with seasonal memberships and corporate memberships. A pay-once Lifetime membership also will be made available to new homeowners in The Royal Club.
Located just 23 miles from downtown Minneapolis and 14 miles from downtown Saint Paul, The Royal Golf Club also will feature a clubhouse, including a casual dining restaurant, banquet facilities, and state-of-the-art meeting and conference rooms. Future planned amenities include a private fitness center and pool, three miles of walking/running trails and two miles of rustic wooded trails, as well as a children's park.
"The Royal Golf Club and The Royal Club is a premier development that will bring a new level of prestige and comfort to Lake Elmo," said Michael Bergum, branch manager of Marketplace Home Mortgage in Stillwater, Minn. "Being the on-site mortgage lender in projects like this one speaks to our organization's ability to tailor financing options for all borrowers, including borrowers for upscale developments like The Royal Golf Club."
"I am very proud to have assembled the best companies that will provide an unbelievable home buying experience at The Royal Golf Club," added Cavner. "Every homeowner in this development deserves top-tier service – from construction to mortgage financing to top amenities once they move in. Marketplace Home Mortgage is the rare company able to provide great service at the necessary scale."
"Opportunities like this are very special to us. They let us showcase why more and more of the real estate community is choosing to do business with Marketplace Home Mortgage," said Keith White, CEO of Marketplace Home Mortgage. "We can't wait to offer this unique opportunity to the new residents of The Royal Club."
About Marketplace Home Mortgage
Marketplace Home Mortgage L.L.C., based in Edina, Minn., provides start-to-finish mortgage services to real estate professionals, builders and individual homebuyers. Marketplace Home Mortgage also maintains offices in Florida; Duluth, MN; Milwaukee, Madison, and Green Bay, WI; and newly opened offices in New Hampshire, Michigan, Iowa as well as Denver and Westminster, CO. To learn more, visit http://www.marketplacehome.com . Reporters and Editors: to schedule an interview with a mortgage expert in your market, contact Robb Leer 612.701.0608 or robbl(at)leercommunication(dot)com.
About the Royal Golf Club
The Royal Golf Club, located in the Twin Cities suburb of Lake Elmo, Minn., is a daily fee, 18-hole championship golf course designed to appeal to golf enthusiasts of all ages and all abilities. The course, designed by the late Arnold Palmer (the last course he designed) and Annika Sorenstam, both legendary pro golfers, will open in Summer 2017 and will be complemented by a 291-home golf community. To learn more, visit http://www.royalgolfclubmn.com .
###