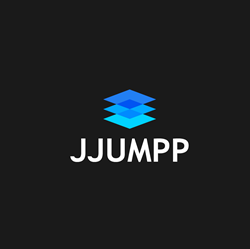 "We are excited to be involved with a cause that is truly changing lives." James Georgianna, CMO JJUMPP Software
(PRWEB) July 06, 2017
July marks the start of a relationship between the John Volken Academy and JJUMPP software. At their rehabilitation center in Kent, Washington, some participants at the John Volken Academy will participate as JJUMPP Experience Directors during their 24 months at the program.
For over a decade the John Volken Academy has provided rehabilitation for students with a past in drug and alcohol abuse. John Volken, the founder of the Academy, personally funds the profits of selling his successful, Canadian furniture store. The John Volken Academy also has locations in Vancouver B.C. and Arizona. Although the program is funded by the generosity of John Volken, his philosophy is that work is a key element in the recovery process. The goal for the Academy participants is to not only leave drug and alcohol free, but to function in society as a great employee. In light of that, each treatment center hosts meaningful employment for participants.
For example, in Arizona, the students work on a ranch for 8 hours a day. On the ranch, they work with horses, livestock, garden, and other maintenance around the ranch like welding and building chicken coops. Classes and counselling is done in the evening, after the days work.
James Georgianna, Chief Marketing Officer at JJUMPP, has worked closely with John Volken in the past. For 18 months, he managed the Arizona treatment facility. James heard that the Washington location was looking for a new employment partnership and the idea of a call center was born. Working in a call center is difficult work, requiring good people skills, persistence, and self control. Participants at the Washington location will work as Experience Directors, and speak directly with business owners about developing a successful online presence for their business.
For James, he knows first hand the opportunity this will be for the 40+ participants in Washington. "We are excited to be involved with a cause that is truly changing lives." Working with JJUMPP will give those in the treatment center an opportunity to work for a real business in the world of technology.
JJUMPP will work with the Academy to satisfy the final two steps in the treatment program and 3 of the 7 key developments the academy offers. The final two steps are developing a new lifestyle and developing the tools to handle life's challenges. By cultivating appropriate attitudes, behaviors, and values, participants create a new life. As the students substitute drugs and alcohol for work, team atmospheres, and functioning within a system, they develop the tools for handling life. Of the seven key development areas, JJUMPP will work with the Academy to satisfy three: financial, social, and vocational. The Academy will help the students with budgeting, managing a bank account, interacting with an employer and business owners, and working in a business environment.