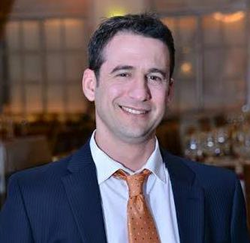 Killeen, TX (PRWEB) June 24, 2017
Doorknobs are for convenience, deadbolts are for security.
There are many ways homeowners can boost home security, such as getting a guard dog or having an alarm system installed. But unless there is a working deadbolt lock that is used properly; homes simply aren't secure against forced entry. Yair Frenkel, owner of TX Premier Locksmith in Killeen, TX says: "In the majority of home burglaries, intruders use force to gain entry. If deadbolts are not being utilized, the intruders are able to kick the door in."
What is a Deadbolt?
A deadbolt is a locking mechanism that is engaged by turning a knob or key, without a spring action. It has a steel bolt that extends into the door jamb and the strike plate of the door frame, making it more secure than a keyed entry doorknob. There are two types of deadbolts; single or double cylinder. The single-cylinder deadbolt is operated by a twist knob on the inside of the door and a key on the outside while the double-cylinder deadbolt is operated via a key on both inside and outside of the door. Single-cylinder deadbolts are most popular as they allow residents to escape the house much more easily in an emergency situation such as a fire.
How do Deadbolts Help Stop Forced Entry Burglaries?
According to the latest FBI statistics, there were an estimated 1.6 million burglaries in the United States in 2015. Out of all burglaries, 58 percent were the result of forced entry. Frenkel says "Every home should have a high quality deadbolt with a hardened steel bolt". For the deadbolt to function properly and keep residences secure against burglaries, the steel bolt must extend fully into a hole on the door jamb that is reinforced with a metal strike plate. If the bolt doesn't extend all the way into the hole or if a strike plate isn't used, the lock and door frame can be compromised. "When someone kicks in a door, it's not typically the door that breaks, it's the door frame," Frenkel says; "Three inch screws should be used to reinforce the strike plate into the studs of the frame of the house."
Home Security Only Works if Used Correctly
Even if a deadbolt lock is installed on the door properly by a professional locksmith, it won't make a home more secure if it is not used regularly. Many homeowners tend to lock the keyed entry doorknob but often neglect to lock the deadbolt. Frenkel says "It is a good idea to teach all age appropriate household members to use the deadbolt every time they lock or unlock the door".
About TX Premier Locksmith
As a locally owned company, TX Premier Locksmith is proud to offer homeowners in Killeen, Texas fast and professional locksmith services including installation of deadbolts and other locking mechanisms. For immediate assistance, call (254) 781-4146, stop by the storefront at 903 North College St, Suite 101, Killeen, TX 76542 or visit the website at http://www.txpremierlocksmith.com/service-area/killeen-tx/