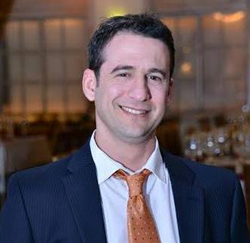 Waco, TX (PRWEB) June 24, 2017
The weather is heating up and the days are getting longer, providing the perfect opportunity to spend time outdoors. Home and business owners should be aware that the summer months provide more than warmer temperatures that are perfect for BBQ's and trips to the lake. In fact, mechanical locks and keys can be negatively affected from direct exposure to the sun. When it comes to the security of homes and commercial properties, it is important to contact a professional locksmith service to avoid the risk of lockout problems and break-ins. The knowledgeable locksmiths at TX Premier Locksmith recommend professional lock installation and service. Owner, Yair Frenkle said "The effects of the heat in Texas during the summer can have disastrous effects on locking mechanisms if they are not properly installed and serviced by a professional locksmith."
Are You Experiencing Swelling Doors this Summer?
It is not uncommon for property owners to experience issues with jammed locks on exterior doors and windows during the heat of summer. As the temperatures rise the frames begin to expand which can result in locks becoming stuck in one position leaving the property owner struggling to secure the lock. The same theory applies as the frames contract during the cooler evening temperatures. This is particularly common with deadbolt locks which can become compressed within the door as the door frame begins to swell resulting in the bolt making contact with the doorframe instead of inserting into the housing of the locking device. Keep in mind that these types of issues can also occur with metal door hinges and weather stripping that is attached to the door.
Preventive Locksmith Measures
The first preventive measure is to contact a professional locksmith for lock installation to ensure that locks are properly fitted to the door frame. This dramatically reduces chances of lock problems from changing weather. A locksmith can also be hired to routinely lubricate locks to make them easier to turn. To do this, the lock mechanism is taken apart, lubricated and reassembled accordingly. In addition, commercial businesses in Waco, TX that have wooden exterior doors and door frames can have them replaced with fiberglass or steel materials that aren't as prone to expansion and contraction. Finally, a locksmith audit can determine security weak points that need to be addressed. "TX Premier Locksmith offers expert consultations on the best methods to avoid lockouts, break-ins and other security problems" Frenkle said; "locksmith audits are valuable for anyone who treasures their security and prioritizes the protection of their homes and businesses".
About TX Premier Locksmith
As a locally owned company, TX Premier Locksmith is proud to offer home and business owners in Waco, Texas a solution to all their locksmith needs. For immediate assistance, call (254) 633-3077, stop by the storefront at 2920 Dutton Ave, Waco, TX 76711 or visit the website at http://www.txpremierlocksmith.com/service-area/waco-tx/.