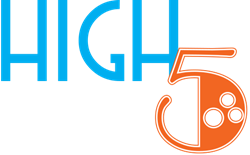 LAKEWAY, Texas (PRWEB) July 11, 2017
Patrons of High 5 will now be able to enjoy the entire two-story, 47,000-square-foot facility while charging their phones from anywhere in the building. This includes bowling, restaurant areas, laser tag, and meeting rooms.
RAP Charge, an Austin-based provider of rapid charging solutions for handheld devices, announced the launch of the highly-anticipated 4-port charger in May. The new release compliments the existing 10-port unit that was announced last year. The new portable charger is designed as an optimal mobile charging unit that meets demand for both homes and businesses.
"By partnering with RAP Charge, we can now offer our guests the opportunity to charge their phones without having to plug into a wall while enjoying our entire entertainment and meeting venues," said Scott Emley, CEO of High 5.
The 4-port unit can charge up to four devices simultaneously, and the 10-port unit can charge up to ten devices simultaneously. Businesses such as High 5 that offer the 4-port charger can now answer affirmatively to the question clients frequently ask: "Is there a place to charge my phone here?"
High 5's guests can not only rapidly charge their devices using the new portable unit, but since they can carry their phones throughout the facility while charging. Guests now have the ability to securely continue business as usual with having to be separated from their devices. Unlike kiosks and charging tables, RAP Charge eliminates the issue of exposing secure iphone and tablet data to strangers because each device never leaves the possession of its owner.
"We are pleased to announce this historic partnership with High 5," said Hunter Vielock, CEO of RAP Charge. "This initiative really takes portable charging of mobile devices to the next level. We are simplifying the charging process by offering High 5's guests an easy way to charge their devices while they bowl, play laser tag, play video games, or eat."
Not only can kids use the 4-port portable charging unit while they play, but parents can use it while they work. The unit can be particularly useful for parents who want to take their kids to High 5 but need to stay connected to work—they can use RAP Charge, remain productive, and be with their families at the same time.
The new 4-port charging unit is compatible with iPhone, Android, Windows, and tablets.
###
About High 5
High 5 is a homegrown, family-owned and operated bowling and entertainment facility offering world-class service with a unique Austin vibe. The facility offers bowling, laser tag, a video arcade, a game room, and a restaurant, and also hosts private events. High 5 is located at 1502 Ranch Road 620 S, Lakeway, TX, 78734. For more information, call (512) 710-BOWL (710-2695), email info(at)bowlhighfive.com, or visit http://www.bowlhighfive.com.
About RAP Charge
RAP Charge provides Rapid And Portable charging to handheld electronic devices and features technology that enables charging on any micro USB and Thunderbolt connector enabled devices.
RAP Charge works with business of all sizes with a single store front or facility to multinational companies with establishments across several continents. RAP Charge can scale a solution for any size business.
For more information about RAP Charge or its products, call (888) 847-2679 or visit http://www.rapcharge.com.