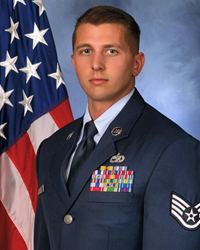 ORANGE BEACH, Ala. (PRWEB) June 22, 2017
Columbia Southern University (CSU), an educational leader in online safety training, recently awarded its second annual Outstanding Safety Professional of the Year Award to student and Air Force officer Brett Kiser.
"I'm truly humbled and proud to represent CSU which has enabled myself and others to foster a safe work environment, even while deployed in austere and hostile conditions," said Kiser, who is currently serving in Iraq.
CSU established this award in 2016 in conjunction with National Safety Month to recognize its occupational safety and health students and graduates for their commitment to safety, professionalism and their accomplishments within the industry.
Runners-up for the contest were students Jason Eaves of Manhattan, Kansas, and Tricia Sweat of Costa Mesa, California. All three students work as safety managers or specialists. Kiser is pursuing a bachelor's degree while Sweat and Eaves are working on their master's degrees in occupational safety and health at CSU.
Both runners-up were thrilled about the recognition.
"It's an honor to be recognized and respected for what I do every day," said Sweat, who works for a manufacturer of packaging for commercial products.
"I am glad CSU did something like this for its students. I am very honored," added Eaves, who is employed by the city of Manhattan.
More than 230 impassioned nominations were sent in as students and recent alumni vied for the honor of Outstanding Safety Professional. The winner and runners-up were judged by CSU occupational safety and health faculty members based on their dedication, professionalism and accomplishments in the field. Overall, 25 finalists in the competition will be recognized as honorable mention winners.
About Columbia Southern University
One of the nation's pioneer online universities, Columbia Southern University was established in 1993 to provide an alternative to the traditional university experience. CSU offers online associate, bachelor's, master's and doctoral degrees such as business administration, criminal justice, fire administration and occupational safety and health. Visit ColumbiaSouthern.edu or call (877) 347-6050 to learn more.