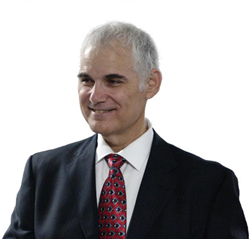 One of these loopholes, known as BICE—or the Best Interest Contact Exemption—is something that anyone considering a Self-Directed IRA will want to know about.
Charlotte, NC (PRWEB) June 23, 2017
Asheville, NC—According to a recent article at USA Today, although there are numerous regulations and rules in place that govern the behavior of financial advisers and make sure they're out to protect their investors, there are still some loopholes that remain. One of these loopholes, known as BICE—or the Best Interest Contact Exemption—is something that anyone considering a Self-Directed IRA will want to know about.
Jim Hitt, CEO of American IRA in Asheville, NC, recently took to the American IRA blog to explain why it is that the Self-Directed IRA appeals to so many retirement investors who are looking to hold on to as much of their nest egg as they can. In the blog, Jim Hitt explains that these loopholes can make issues such as IRA rollovers confusing for investors, who simply want to know the ways they can play within the rules and maximize their return on investment.
"We have a lot of people out there who want to keep things simple," says Hitt. "And the temptation is to seek out a financial adviser who can wave a magic wand and promise you those returns you need. But there's a problem with this approach. Even if investors do have a financial adviser, they still need to stay on top of your finances and your investment strategy to keep them accountable."
According to Jim Hitt, the idea of outsourcing everything leads some people to believe that they can do nothing with their finances and hope for the best. Jim Hitt points out that a Self-Directed IRA is a tool that some investors use in order to maximize their gains by investing in different asset classes. Although total control means more responsibility, this strategy often suits those who like to take the reins.
"Financial advisers can be a great thing, for certain investors," said Jim Hitt. "But not all financial advisers are made alike, either. I recommend that people keep their options open as they consider what to do with their retirement money."
About American IRA, LLC:
Click here to claim one of our 7 Self-Directed IRA guide(s).
American IRA is committed to providing every client with gold-level service, regardless of account size. Experience their expertise through their certified IRA services professionals. Enjoy the value with one low annual fee of $285 with unlimited assets and unlimited account values. American IRA clients love the benefit of no charge for "All Cash" accounts. The performance of the American IRA staff is unmatched, with quick and efficient processing within 48 hours.
American IRA services thousands of clients and has over $300 million in assets under administration.
American IRA was built by investors for investors, and brings their successful investment experience to the table, providing excellent educational material showing the public that their Self-Directed IRA account can invest in a variety of assets such as real estate, private lending, limited liability companies, precious metals and much more.
American IRA is conveniently located in Asheville, NC and Charlotte, NC, and serves clients nationwide.