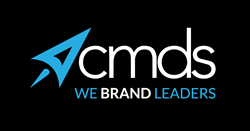 It's all about our customers and filling a need.
Colts Neck, NJ (PRWEB) June 26, 2017
CMDS, a leading full-service web design agency located in New Jersey, recently launched an e-commerce integration for Benjamin Restaurant Group, the New York metro areas premier culinary destination (http://www.benjaminsteakhouse.com).
Through the combination of a new e-commerce platform and sophisticated responsive integration, CMDS delivered a cutting-edge, solutions-focused feature to the Benjamin Steakhouse website: Benjamin Steakhouse at Home. The dynamic website integration now includes the capability to sell their famous dry-aged USDA Steaks, Prime Filet Mignon, dry-aged USDA Prime Benjamin Burgers, and Benjamin Steakhouse Old Fashioned Sauce directly to consumers.
"We've noticed a rapid increase in brands who are looking to expand their businesses," said Chris Mulvaney, CEO of CMDS. "Adding an eCommerce component to their website is the perfect way we can help ignite an entrepreneurs' dreams and maximize revenue streams."
Samantha Rosen, Director of Marketing and Public Relations is pleased that Benjamin Steakhouse at Home now allows customers to order online for home delivery nationwide. "We're excited about our new e-commerce launch and the ability for steak lovers to taste our famous steak without having to come to Manhattan," she said. "It's all about our customers and filling a need."
CMDS empowers brands with an easy way to launch and manage a comprehensive and quality-controlled e-commerce platform – creating a seamless customer experience from first-click to conversion.
About CMDS
Headquartered in Colts Neck, New Jersey, CMDS is an award-winning full-service marketing and web design agency dedicated to branding businesses. CMDS has been offering results-driven services since 2002, including website design, e-commerce integration, online advertising, marketing services, and search engine marketing. To date, CMDS has built its business around the consumer packaged goods, real estate, construction, finance, and healthcare industries. For additional information about CMDS, contact Temi Mehta at (732) 706-5555×205.
About Benjamin Restaurant Group
Founded in 2006, the family-owned and operated Benjamin Restaurant Group has grown to comprise some of the New York metro areas premier culinary destinations. Offering high-quality food in luxurious environments, owners Benjamin Prelvukaj and Benjamin Sinanaj make it their mission to treat each guest like a member of their family. For more information, visit http://www.benjaminsteakhouse.com.