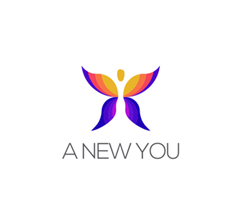 Los Angeles California (PRWEB) June 24, 2017
Who is the real winner of a fitness television show? Although people may lose weight while they're on the show, they don't necessarily change their lifestyle. They don't always focus on mindset shifts or address metabolism issues. The crash diets only lead them to regain weight as soon as they get home. That helps networks earn advertising gold as casts return to get back in shape.
A New You is a different kind of fitness show that hopes to be the face of family-friendly advertisers. In this family TV show, the contestant is the clear winner.
A New You is a fitness television show that aims to help people make long-term behavioral changes to improve their health. Instead of taking contestants out of their real-world settings, this program films families in their own homes. This meaningful program concentrates on creating a lifelong relationship between the hosts and the contestant family. The show uses family counseling, healthy dieting, enjoyable fitness routines and holistic remedies to set up a foundation of wellness for life. It's not just focused on losing weight for the final episode.
The show brings together expert talent to help people change their lives. The endurance music, playlists, and sound design are created by music producer and hip-hop legend Marley Marl. His custom sounds set the stage for the workouts. Kevin Watson, the show's creative director, is also one of the executive producers. He was the chief technology officer at the award-winning branding and broadcast design firm Attik. He was also one of the original tenured employees of the internet marketing firm Razorfish before the company went public.
Watson says that the family-friendly show will rely on empowering families by using sound design to help them move, visuals to educate and inspire them and a boot-camp style regimen developed by Tony Hill and Karen Hill.
The celebrity fitness gurus have more than 50 years of combined experience. They train many professional trainers and have a major following throughout Europe. This husband-and-wife duo will host the show and coach the contestants even after the season ends, until the families are confident that they will continue the training on their own.
This is a new twist on the traditional televised fitness contest. Instead of bringing contestants back for ratings after they fall off the wagon, the Hills will enrich families' lives behind the scenes. Their main goal is to continue to keep families' healthy lifestyles on track.
Other shows stop the momentum just when the contestants become hopeful and happy. The Hills teach individuals how to keep that energy going through dedicated solutions that prevent old habits from reappearing. They promote incremental changes and lasting results.
A New You is more than a fitness show. It's a lifestyle show that will depict the biological, social and economic factors that can play into a family's fitness journey. The program will feature cooking segments and reveal some of the challenges that prevent families from attaining optimal health. This fulfilling television show will explore how real families overcome fitness challenges and stay motivated to make long-term changes. The show's motto is, "Change your life, change your health." Casting for the show has begun, and filming will commence in the third quarter of 2017.