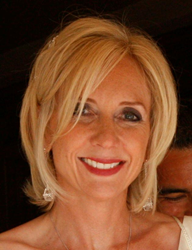 "I am delighted to join the team of attorneys and staff here at The Berman Law Group. Here, I have found a true family of like-minded colleagues who are here for only one reason; their clients."
(PRWEB) June 26, 2017
Sarah Anne Mourer, Esq. has over 25 years litigation and trial experience. She has tried hundreds of criminal felony and misdemeanor trials, both State and Federal. Since her first days as a law student, Sarah knew she wanted to be in court and fight for justice. She started her career as a Dade County Public Defender, a place where the odds are against you and winning takes tenacity and devotion. Sarah has always maintained her fierce passion for justice and her unrelenting zeal to protect her clients' rights; achieving only the best possible outcomes for her clients.
As the former Director and Founder of The University of Miami School of Law's Innocence Clinic, Sarah represented up to 1500 clients during their post-conviction proceedings while supervising students. The Clinic is the only law school clinic in Florida to be accepted into the National Network of Innocence Projects; in fact it was admitted during its first year of operation. In addition, Sarah founded and developed the State's only law school Death Penalty Clinic. In this capacity, Sarah, along with community attorneys and her students represented individuals facing the death penalty. During her time at the Death Penalty Clinic no client received the death penalty.
During Sarah's time as a law professor she taught a wide range of doctrinal and clinical courses. As a result, Sarah possesses extensive legal knowledge both state and federal. Additionally, for the past 20 years Sarah has taught trials skills. She became a certified trial instructor with the National Institute for Trial Advocacy in which she taught trial skills to seasoned attorneys. Sarah was a training attorney at the Dade County Public Defender's Office, coached Miami Law's Trial Team, and taught all of Miami Law's trial skills programs including directing its nationally acclaimed Litigation Skills Program.
Sarah is a frequent speaker on topics ranging from the death penalty and trial advocacy, to the Fourth Amendment and wrongful convictions. Sarah published articles ranging from suggestive eyewitness identification, federal habeas corpus to death penalty and clinical teaching.
An honor student at the University of Florida and member of the Honor Society of Phi Kappa Phi, she graduated with a BS in Psychology. Sarah attended the University of Miami Law School. She graduated with a JD, Cum Laude, and received the highest award attainable in the Litigation Skills Program: The Ewald Scholar, awarded for trial advocacy skill and high ethical standards. Sarah proudly joins the team at The Berman Law Group to continue to obtain only the best outcomes for her clients and protect the rights of her clients to the outer bounds of the law.
"I am delighted to join the team of attorneys and staff here at The Berman Law Group. Here, I have found a true family of like-minded colleagues who are here for only one reason; their clients. Although many attorneys here practice in various different practice areas, we all have in common a great passion for protecting the rights of our clients and fighting for them to seek the best results."
Practice Areas:
Criminal Defense: All Matters:
Federal and State
White Collar
Felonies (all levels)
Misdemeanors
DUIs
Traffic
Driving Offenses
Pre-indictment
Pre-filing
Government Investigations
Trial
Appeal
Post-Conviction
Family Law: All Matters:
Pre-Dissolution:
Advice in preparation of dissolution / leaving
Domestic Violence advice (discretion and privacy highly prioritized)
Financial advice
Dissolution:
Alimony
Child Custody Matters
Child Support
Equitable Distribution of Assets
Domestic Violence Matters
Post-Dissolution:
Contempt
Enforcement
Modification:
visitation, parental responsibility, child support, alimony
Personal Injury:
Personal Injury recovery
Wrongful Death
Slip/fall
Personal Injury Protection
Automobile Accidents
Negligence claims
http://www.TheBermanLawGroup.com
1-800-375-5555