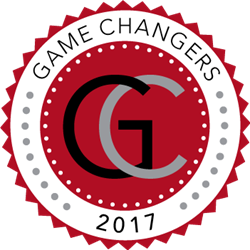 The 2017 Game Changers are an amazing group of young, emerging HR professionals.
Chicago, IL (PRWEB) June 27, 2017
Workforce magazine's seventh annual Game Changers Awards announces 25 winners for 2017. Each year, the international awards program selects the top human resources practitioners and strategists under the age of 40 dedicated to pushing the profession forward with innovative people-management practices.
This year's Game Changers, like years past, have demonstrated excellence in devising and executing innovative HR strategies to help their companies or clients improve their workforces. "The 2017 Game Changers are an amazing group of young, emerging HR professionals. Workforce is once again recognizing the value these individuals bring to their organization as well as their profession. We applaud them for taking the initiative to advance workforce management practices," said Rick Bell, Workforce magazine's editorial director.
Workforce Game Changers winners will be profiled in the July/August issue of Workforce magazine and highlighted on Workforce.com.
To see the full list of winners, please visit: gamechangers.workforce.com/2017-winners.
About Workforce Magazine
Workforce is a multimedia publication that covers the intersection of people management and business strategy. Our content helps HR professionals approach their jobs from a more strategic, big-picture, business-results perspective.
About Human Capital Media
Human Capital Media (HCM) is the largest integrated media company serving the human capital, management and workforce-development industries. Through editorial content, events, research and awards programs, HCM is the leading voice for companies that care about their people.