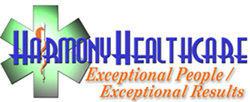 We developed an enhanced website to better reflect our business, which now includes Harmony Consulting Solutions
Tampa, Florida (PRWEB) June 27, 2017
Harmony Healthcare announces the debut of the next generation of their company website, https://harmony.solutions. The updated site offers an informational portal both for service providers in need of solutions for revenue cycle, workforce, and clinical documentation issues, and healthcare professionals seeking new opportunities in these fields. Harmony will continue to add informational content and videos pertinent to an ever changing industry.
CEO Christopher Brown said "Harmony Healthcare continues to grow market share in service offerings. We developed an enhanced website to better reflect our business, which now includes Harmony Consulting Solutions."
The site, in addition to presenting diversified services, is now more mobile friendly. Visitors on mobile devices will appreciate the compact pages with easy access to more detailed information.
About Harmony Healthcare
Harmony Healthcare LLC, an Inc. 500 Company with over 500 employees, is a leading provider of healthcare Revenue Cycle Management (RCM) strategies and workforce solutions, with expertise in improving clinical and financial outcomes. Harmony provides interim staffing, project management, consulting, direct to hire, enterprise and international solutions representing proven industry leading subject matter experts.
Harmony has helped a number of healthcare organizations use their size and need to comprehensively approach their revenue cycle challenges achieving better patient care, return on investment and organizational effectiveness.
Harmony Healthcare interim services offers expert knowledge and solutions in:

Revenue Cycle Professionals
Audit and Validation Review
Inpatient and Outpatient Clinical Documentation Improvement (CDI) Programs
Registry Services
Case Management
Health Information Technology
Revenue Cycle Management, HIM and CDI Global Review and Implementation
Revenue Cycle and HIM Departmental Enterprise and International Solutions
Harmony Healthcare Government Services GSA number GS-23F-031BA
Harmony Consulting Solutions (HCS) implements project management-based solutions for healthcare facilities, delivering specific and measurable value through improving the quality of patient care, revenue enhancements and cost savings. HCS will provide leadership in key areas including Revenue Cycle Management performance improvement, data analytics, clinical documentation improvement, reimbursement optimization, and TeleExpert services for coding and documentation.
We offer the most comprehensive, diverse network of high acuity knowledgeable Revenue Cycle professionals available in the industry.
Harmony Healthcare also boasts a #418 ranking, with a three-year sales growth of 922 percent, on the 2016 Inc. 500 list and the 5th fastest growing company in the state of Florida over the past 3 years.
"Harmony Healthcare was founded on the principals of integrity, character, hard work and discipline."
Learn more about Harmony Healthcare https://harmony.solutions/
About Christopher Brown
With a career marked by a sharp entrepreneurial eye and the love of a good challenge, Brown founded Harmony Healthcare in 2010 after recognizing just how revolutionary the change from paper to digital medical records would be for healthcare facilities. His company helps clients solve problems associated with digital medical records and health information management that have coincided with the change in the way healthcare facilities collect patient information, code it, communicate with insurance companies and collect revenue in a timely manner.
Brown learned some of his best leadership lessons from the well-known, much-loved, and highly successful UCLA Basketball Coach John Wooden. Many of Wooden's words of wisdom apply both on and off the basketball court. "It's not what you do, but how you do it," is one of Brown's favorite quotes from Wooden.
His 2001 book, "Insights, A guide to Successful Recruitment Strategies and Training" is a comprehensive guide to recruitment, staffing and human resources training. Learn more about Christopher Brown https://harmony.solutions/revenue_cycle/cbrown/