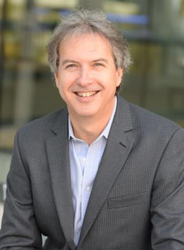 We are very pleased to see the AMA join WHO in determining that infertility is a disease, not an elective condition. Our hope is that insurance companies will expand coverage for at least the diagnosis, if not the treatment, of infertility.
Austin, Texas (PRWEB) June 27, 2017
The recent vote by the American Medication Association to align with the World Health Organization in recognizing infertility as a disease gives new hope to patients and hopefully sheds new light on the way health insurers, governments and the public view the disorder, says Kaylen Silverberg, M.D., an infertility expert and founding partner of Texas Fertility Center.
"This designation is something we have been advocating for years," says Silverberg of the AMA vote at its 2017 annual meeting. "We are very pleased to see the AMA join the WHO in determining that infertility is a disease, not an elective condition. Our hope is that insurance companies will now do what's right and expand coverage for at least the diagnosis, if not the treatment, of infertility."
The Toll of Infertility
More than one in eight couples in the United States struggles with infertility, according to the Centers for Disease Control and Prevention. Because health insurers have not recognized infertility as a disease, individuals and couples have been forced to pay for diagnosis and treatment costs out-of-pocket.
"At Texas Fertility Center, we recognize that our patients covered through employer-sponsored benefits programs pay the same health insurance premiums as their fellow employees, but they are unable to use their funds to cover the disease that affects them – infertility. Their colleagues can use their premium dollars to pay for the diagnosis and treatment of heart disease, diabetes, and even pediatric illnesses, while our patients have to pay out-of-pocket for their fertility care," Silverberg points out. "And, the downstream effect can be devastating, not only in terms of financial burden, but also the psychological impact of not being able to start a family when they so desperately want one."
Just ask Kristy Hurst of New Braunfels, Texas, who with her husband, Terry, found themselves greatly challenged by infertility issues. In addition to the emotional toll, the Hursts faced the financial burden of not being able to use insurance to cover the costs of treatment.
Now the mother of healthy sons, ages 7 and 11, Hurst hopes the AMA ruling will bring relief for other individuals and couples who have dreams of families. "It breaks my heart to think about how close our kids came to never existing at all, were it not for the fact that we were able to work out a way to find the money we needed to bring them into the world," she says.
Infertility Diagnosis and Treatment Matter
Finding out what is wrong when someone cannot become pregnant or sustain a pregnancy is a major step in treatment, Silverberg says. But the stigma that infertility is really not a medical issue may prevent people from even seeking assistance.
"People suffering from infertility often feel isolated and are faced with statements such as, 'This isn't really a disease, so what are you worried about?'," he notes. "And those comments, plus the lack of recognition of the true state of this disease, further compound the psychological issues that our patients experience."
Now that global and national organizations are coming to the table, Silverberg says, hopefully providers such as Texas Fertility Center and others will be able to tell their patients that their treatment costs are covered by insurance – the same as with any other disease. "We applaud the AMA for stepping up to the plate."
Hurst echoes those comments.
"So many people may never get to see their dreams of parenthood fulfilled," she says. "I hope this recognition of infertility as a disease leads to better insurance coverage for others who, like us, need fertility treatment to have a child."
About Texas Fertility Center
Texas Fertility Center (TFC), one of the nation's leading full-service infertility practices, provides advanced infertility and reproductive endocrinology services to patients throughout Texas, the Southwestern United States and the Americas. For over 30 years, TFC has been recognized nationally for outstanding pregnancy rates, cutting-edge laboratory procedures and innovative research programs. Texas Fertility Center has expanded to include five locations in North Austin, South Austin, Central Austin, Round Rock and San Antonio. TFC's physicians co-founded Ovation Fertility™ and Ovation Fertility™ Genetics, one of the nation's leading networks of IVF and genetics laboratories.