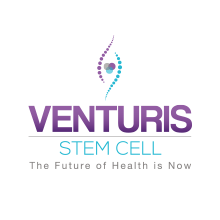 The webinar will address important questions on amniotic stem cell therapy, address myths and present relevant data!
Oklahoma City, OK (PRWEB) June 26, 2017
Venturis Clinic is now offering a free webinar titled "The 411 on Avoiding Surgery with Amniotic Stem Cell Therapy." The webinar is scheduled for Tuesday, June 27th at 8:00 PM EST (5:00 PM PST). Anyone can participate virtually by signing up at https://r3stemcell.com/patient-webinar-signup with a special offer being available to all attendees.
The webinar will be hosted by R3 Stem Cell CEO David Greene, MD, MBA. Venturis Clinic is an R3 Center of Excellence, offering the amniotic stem cell procedures with Board Certified providers affiliated with the University of Oklahoma.
Venturis Clinic has performed an exceptional amount of the nonoperative regenerative medicine procedures, and helped many patients avoid the need for potentially risky surgery. Treatment with amniotic stem cell therapy is available in both Oklahoma City and Tulsa.
There is no charge for the webinar, and viewers will receive a significant special bonus offer at the end. The webinar is easily viewable on one's computer using the link sent after registering. During the live webinar, individuals will be able to ask questions.
Topics covered will include FAQ's, cell counts with amniotic therapy, insurance coverage, IRB research, outcomes with the treatment, comparisons to other methods and much more. People will be educated consumers after viewing the webinar, which will also be available on replay afterwards as well.
For those who would like to sign up for the FREE Webinar: The 411 on Amniotic Stem Cell Treatment simply visit the link above. To schedule appointments with Venturis Clinic for a free consultation, call (844) GET-STEM.