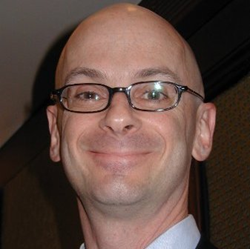 Los Angeles, CA (PRWEB) June 26, 2017
Last month, "Silver Mine Entertainment" (an entertainment management company in Beverly Hills) underwent a name change. Manager and producer Josh Silver (http://www.imdb.com/name/nm0798725/?ref_=fn_al_nm_1) made the decision to change the name to "Silver J Management" to re-position his company to focus on solely managing actors.
"My vast range of experience in show business as a performer, producer and manager of all sorts of artists enables me to promote and nurture acting careers," says Silver, "I wanted my company name to reflect my focus and dedication to actors."
Indeed, Silver has had a long and storied career working with talented actors and actresses, dating back 25 years to his first feature film that he co-produced, "Red Line" starring Chad McQueen and Michael Madsen. This year, Silver helped produce a TV movie titled "Unorganized Crime" starring Chazz Palminteri and Alex Meneses.
Since his company's name change, Silver has put 110% of his efforts into managing actors to the best of his ability. "My working hours are the same as my waking hours," says Silver, "It is my mission to constantly create opportunities for my clients (i.e. auditions and offers) to help them thrive in the hyper-competitive world of show business."
You can find Silver J Management at 195 S Beverly Drive, Suite 400, Beverly Hills, CA 90212
Learn more about Silver J Management on their website: http://www.silverjmgmt.com
Contact Josh Silver by phone at: 310.860.6067