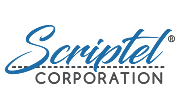 The Tax Forum gives us a chance to let tax preparers see, feel and experience first-hand how simple, effective and beneficial transitioning to paperless technology can be
Columbus, OH (PRWEB) June 27, 2017
Tax professionals in search of training, CE/CFP credits and networking opportunities will also learn how they can use eSignature solutions to streamline their service offerings, as Scriptel Corporation joins the 2017 IRS Nationwide Tax Forum as an exhibitor beginning July 11 and 12, in Orlando.
Scriptel is a known leader in the electronic signature pad and digitizer component industries, manufacturing durable and cost-effective capacitive pen, capacitive touch screen and signature capture device products with wide-ranging applications.
"The Tax Forum gives us a chance to let tax preparers see, feel and experience first-hand how simple, effective and beneficial transitioning to paperless technology can be," says Steve Sedaker, Director of Strategic Marketing for Scriptel. "It's a benefit to both tax professionals and their clients—allowing for real-time submission of returns, electronic document management and unmatched levels of information security."
This is Scriptel's first year as an exhibitor, but the company is no stranger to the show.
"We attended in 2016 and were happy to catch up with folks from ISVs, or independent software vendors, like Crosslink who also fill a need within the tax preparation industry. Since several of these programs are already integrated with our products, it's easy for us to partner with tax preparers or other end users and deliver immediate value. We can show them, for example, how easy it is to sign Adobe tax documents using ScripTouch Sign and Save."
Scriptel holds numerous patents and has deployed its technology around the world. Virtually anyone who may have used a credit card to make a purchase at a major U.S. retailer—or, perhaps, received patient care from a practice that keeps electronic health records—has used some form of ScripTouch product or software.
On each of the following IRS National Tax Forum show dates, team members will be on hand Tuesdays (11am-6pm) and Wednesdays (10am-2:30pm) to answer questions, to further explain the applications of Scriptel products and to conduct live demonstrations:

July 11 & 12 – Orlando, FL
Aug. 22 & 23 – National Harbor, MD (Greater DC)
Aug. 29 & 30 – Las Vegas, NV
"We plan to exhibit a full line of ScripTouch signature pads. We'll also hand out literature which highlights our extensive service and software integration support policies."
Taxpayer Advocate Service, an independent arm of the IRS focused on taxpayer rights, describes the event as a tax news, law and education conference aimed at preparers. In addition, it provides a platform for clients' tax case resolution. Seminars are led by IRS employees and members of organizations like the Nat'l. Society of Tax Professionals.
Along with Scriptel, more than 80 other companies are slated for representation at one or more of this year's forum locations. Other exhibiting organizations with a worldwide reach include—to name a few—Canon, H&R Block and Thomson Reuters.
"These events are well-attended," says Stephan Herron, Scriptel President and CEO. "Making our presence known, in 2017, will help us assist end users who have questions or hope to learn how we can best serve them. It also offers us a chance to network with ISVs who'd like to integrate or collaborate with us on current, or future, projects."
"We encourage everyone to stop by the Scriptel booths in Florida, Maryland and Nevada for a first-hand look at how partnering with Scriptel benefits business users. That includes improving the tax preparation, submission and digital workflow processes for anyone who runs a tax-related business and their clients."
Highlights and benefits for conference attendees include these and other opportunities:
Improve business operations with help from exhibitors like Scriptel
Attend education/training sessions related to 40+ tax topics
Fulfill Annual Federal Tax Refresher course requirements
Earn Certified Financial Planner (CFP) credits
Earn Continuing Education (CE) credits
Discounted hotel rates and Exhibit Hall Only passes are available for those interested in attending the 2017 IRS Nationwide Tax Forum, with no advanced registration required. Visit IRSTaxForum.com for more information.
About Scriptel
Scriptel Corp. (est. 1982) – An innovator in the e-sign and digitizer component industries, Scriptel debuted its first peripheral in the late 1980s. It has since become a trusted leader in capacitive pen and Citrix Ready electronic signature pad technology with POS, healthcare and other professional applications. Software solutions include EasyScript 3.0, ScripTouch Remote and now mSign — turning any mobile device into a wireless signature pad. Scriptel is headquartered in Columbus, Ohio and proudly offers top tier service and software integration support by phone, via email, in person (by appointment) and through social media as @ScriptelSupport on Twitter. Visit Scriptel.com to learn more.
Copyright © 2017. Scriptel®, ScripTouch®, Assist™, EasyScript™, mSign™, OmniScript™, ProScript™, StaticCap™, and Sign and Save™, along with their associated logos, are the property of Scriptel Corporation.