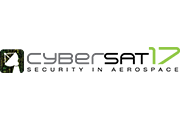 Rockville, MD (PRWEB) June 27, 2017
CyberSat Summit 2017 is a new event dedicated to assessing the growing threat of cyber attacks in the satellite and aerospace landscape. Cybersecurity experts from different industry verticals including maritime, broadcast, government, oil & gas, and more will provide strategic insights into achieving end-to-end protection within the entire satellite ecosystem. Additional topics will include the regulatory issues involved with providing a cybersecurity framework in space and the most efficient places to invest your money to maximize protection. Airline representatives will also be in attendance to provide alternative real world perspectives on the intricacies of cyber security.
Mark Holmes, Editorial Director of Via Satellite, had this to say about the launch of the event. "We set-up a specific working group at the back end of last year with a number of major satellite companies, as well as key end users, to look at the possibility of a satellite/space related cybersecurity event. As a result of these discussions, it became clear to us there is a strong need in our industry for a premium event in this area. We will be leveraging our 30+ year relationship with the industry and unprecedented access to key influencers to make this a truly must attend event for anyone in the satellite industry serious about cybersecurity."
To register for this event visit http://www.cybersatsummit.com
The EarlyBird Deadline for this event is June 30th - don't miss the chance to save up to $200 on registration.
About Via Satellite
For over 30 years, Via Satellite has provided essential news and expert business analysis on the global commercial communications satellite industry, including current and evolving applications, infrastructure issues, technology, and business and regulatory developments around the world. Top satellite executives from 160 countries read Via Satellite to fully understand the industry and maximize their companies' profits.
About Avionics
Avionics is the leading source for global aviation technology intelligence, covering the latest developments with the connected aircraft, NextGen, avionics innovation and global air traffic management modernization. More than a magazine, this is the platform for in-depth analysis on the global aircraft electronics market, used by top avionics executives, engineers, pilots and professionals throughout the value chain.