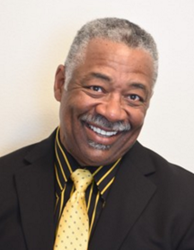 Jackson, MS (PRWEB) June 26, 2017
Dr. Kenneth Nash, a general dentist near Jackson, MS, is now pleased to accept new patients with dental fear who otherwise may choose to forgo treatment. At his state-of-the-art practice, Dr. Nash provides patients with the sedation dentistry options, including nitrous oxide and oral conscious sedation. Both options allow patients to feel at ease and put their dental anxieties or phobias aside enough to allow them to undergo the procedures that are so vital to maintaining their oral health.
As a dentist in Jackson, MS, Dr. Nash sees many patients every year who have dental anxiety, fear or a legitimate phobia. Dental fear is one of the most common phobias currently experienced by Americans. It has been estimated that nine to 15 percent of Americans avoid seeing a dentist because of this crippling fear. For this reason, Dr. Nash knows it is essential to these patients' health that he provide them with the tools they need in order to have successful visits to the dentist and receive oral health care on a regular basis.
Dr. Nash provides patients with both nitrous oxide and oral conscious sedation. Nitrous oxide is commonly referred to as laughing gas. This gas causes patients to feel relaxed and at ease, so their fears do not keep them from being able to seek treatment. Patients stay awake through the entire procedure, so it is most effective for mild to moderate anxieties. Oral conscious sedation is a stronger type of sedation that works well for patients with moderate to severe cases of dental fear and phobia. It simply involves taking a pill orally before the scheduled appointment. Patients may experience a state where they are not fully unconscious, but remain completely relaxed.
Coupled with a comfortable environment, sedation at Dr. Nash's office is essential for patients with fear or anxiety. Those who need a dentist in the Jackson, MS area, are invited to schedule an appointment by calling Dr. Nash's office at 601-634-1812 to see how he can help them overcome their dental anxiety and receive vital treatment.
About the Doctor
Nash Family Dentistry is a general practice offering personalized dental care for patients in Vicksburg, MS. Dr. Kenneth Nash and his team provide patients with the latest in dental technology in a comfortable and welcoming environment. Dr. Nash offers a variety of services including laser dentistry, dental implants, and cosmetic dentistry services, among others. To learn more about the services offered at Nash Family Dentistry please visit the website at http://www.vicksburgdentist.com or call 601-634-1812 to schedule an appointment.