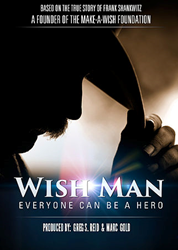 "I'm very aware of how fortunate I am," claims Mr. Brava.
New York, NY (PRWEB) June 27, 2017
The life of a Film and TV producer is an exciting one. Few people have been able to produce both TV and Films at the same time. This is a fact that doesn't escape Ricky Brava. "I'm very aware of how fortunate I am," claims Mr. Brava.
Feature Films and TV production both bring their own challenges and rewards.
Mr. Brava is a producer on a number of feature films including Wish Man, Big Legend, Maria Canje, and Severed Road. Severed Road is scheduled to premiere this Halloween season. All films are on schedule for 2017-18.
"My role of Executive Producer varies from time to time but it is mostly to oversee the work of the producers, and fund or also partner up with financiers and distributors to ensure that the films become a reality. I also make sure that the films are completed on time, within budget, and to the agreed artistic and technical standards, yes it's not a walk in the park," explains Ricky Brava.
On the TV side Mr. Brava is developing a few made for TV shows. The TV business is a different animal altogether but adapting to new challenges is nothing new for Ricky Brava. "Developing made for TV shows is very exciting and a dream come true for me. One day we can be working on a scripted drama and the next day a sports show or a reality series," says Ricky Brava.
Having achieved success in other industries as well, it looks like that winning streak is primed to continue for Mr. Brava.
Mr. Brava has received Honorable Citations from The New York State Assembly and New York City Council, as well as being recognized by New York State Senators for his leadership and service to his community.
Follow Mr. Brava on Twitter https://twitter.com/RickyBrava and on Instagram https://www.instagram.com/bravaent
Ricky Brava regularly holds educational seminars and networking meetings at his NYC office.
Author
Eric Peters
The Wall Street Publication