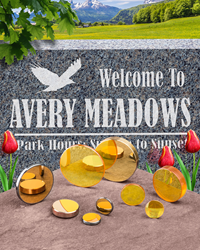 Providence, RI (PRWEB) June 28, 2017
Laser Research Optics has introduced a new full line of OEM-quality drop-in replacement CO2 optics for lasers used in etching monuments, signs and other stone products.
Laser Research CO2 Optics for popular monument and sign etching lasers are available in 0.75" and 1.5" dia. sizes and feature 4" to 7.5" focal lengths to provide deeper cuts. Supplied in plane-parallel configurations, these drop-in replacements include zero phase-, phase lock-, rear mirrors, output couplers, and phase retarders designed for 50 Watt to multi-kilowatt lasers.
Manufactured to ISO-10110 specifications for optical elements, Laser Research CO2 Laser Optics are in-stock for Amada®, Cincinnati®, Coherent®, Epilog®, Kern®, Gravograph®, Synrad®, Trotec®, Trumpf®, Universal®, and similar lasers. Mirrors are made from mirror-grade single crystal silicon and have an enhanced silver coat for 99.6% minimum reflectance at 10.6 µm.
Laser Research CO2 Optics for popular monument and sign etching lasers are priced according to size and type; with delivery within 24-hours.
About Laser Research Optics
Laser Research Optics is a division of Meller Optics, Inc., a world leading manufacturer of hard crystalline materials such as ruby and sapphire since 1921. The company maintains one of the largest inventories of stock CO2 optics in the country. Available for immediate delivery, the optics are ideal for direct field replacement in low power CO2 lasers currently being used for laser marking, laser engraving, laser cutting, and low power scribing, etching, and welding.
For more information contact:
Laser Research Optics
A Division of Meller Optics, Inc.
Scott Rouillard, Sales Mgr.
120 Corliss St.
Providence, RI 02904
(888) 239-5545 FAX (401) 331-4004
e-mail: scott [at] laserresearch.net
http://www.laserresearch.net