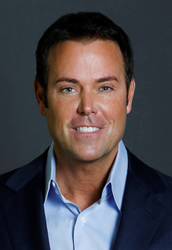 Dallas (PRWEB) June 26, 2017
Whether you're in the c-suite, a middle manager or your own boss, it's not always easy to inspire others, or yourself for that matter. An inspired workforce is key to maximizing productivity and producing the quality outcomes the company desires. The only question is, how does one successfully inspire their employees?
David Kiger, founder and executive chairman of the global logistics company Worldwide Express and a major investor and strategic advisor for a diverse portfolio of ventures including Alef Mobitech, Exos Transport Group and beGlammed, explains the seven elements leaders must possess in order to inspire their employees and drive their company towards success.
1. People skills – "Even the most talented business leaders can have their limitations beyond the boardroom. If their skill set veers away from communication, listening and positive interactions, there may be bumps in the road," Kiger explains. "Most leaders use their expertise in a certain profession to attain the positions they want - but expertise doesn't inspire people, interpersonal skills do," says Kiger.
2. Positivity – "No one expects a CEO to be in a constantly cheerful mode. Given the stresses and pressures inherent with the corner office, coming off like a game show host isn't realistic or productive," Kiger points out. "However, positivity plays a huge role in the future success of the employees and the company as a whole. Without positivity, inspiration isn't possible."
3. Be open – "CEOs should naturally be open to the ideas of others around them, including senior leadership, managers and employees, and not boast of "open-door" policies that are essentially lip service," shares Kiger. "In order for employees to be inspired, they must feel like they are valued, so listening to and accepting their thoughts and ideas is crucial."
4. Responsibility – "Strong leaders step up when employees stumble, and they also acknowledge their own faults. When a mistake — whether it's a slight misstep or a massive blunder — happens, a leader takes responsibility," says Kiger. "It is paramount that leaders do not place blame on their employees. If employees feel they will be crucified for mistakes, they will never take risks."
5. Gratitude – "It's vital for business leaders to express thanks for the work, ideas and dedication of their employees," Kiger emphasizes. "Those that ignore the efforts of others — or only acknowledge it in a superficial, non-specific manner — likely won't inspire anyone in a meaningful way." 
6. Self-esteem – "If 'insecure' is a word frequently used to describe a business leader, that leader has some work to do," says Kiger. "Leaders should be confident in themselves and in those they surround themselves with," Kiger explains. "Inspiring others truly starts with a positive, uplifting approach."
7. Centeredness – "Centeredness refers to a CEO or leader that can handle and guide his or her team through the tough times in a direct, professional way," explains Kiger. "Sticking to your guns and facing problems and opportunities head on will show employees that you have your act together as a leader of the company."
About David Kiger
David Kiger, founder and executive chairman of the global logistics company Worldwide Express, is a major investor and strategic advisor for a diverse portfolio of ventures including Alef Mobitech, Exos Transport Group and beGlammed. Kiger offers advice to entrepreneurs through his blogs on leadership and helping socially and economically disadvantaged businesses. Follow him on Twitter: @davidkiger