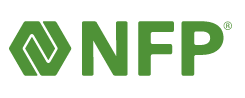 NEW YORK, NY (PRWEB) June 27, 2017
NFP, a leading insurance broker and consultant that provides employee benefits, property & casualty (P&C), retirement and individual private client solutions, announced today it has acquired International Insurance Group, Inc. (IIG). The transaction closed effective May 1, 2017.
Based out of Flagstaff, Arizona, IIG provides Mexico cross-border personal auto, home and watercraft coverage to tens of thousands of customers in the US and Canada annually. This coverage is provided on both a wholesale basis, in partnership with both independent agents and large USA auto insurers, as well as through its own retail channel, http://www.mexpro.com. Nate Watson, currently COO of IIG, will join as Managing Director, NFP P&C and report directly to Terry Scali, CEO of NFP P&C. The sellers, Jim Labelle and Andrea Labelle, will join NFP P&C as Directors.
"We're thrilled to welcome Nate, Jim, Andrea and the entire IIG staff to the NFP team," said Scali. "The IIG acquisition broadens and diversifies our P&C offerings, allows NFP to expand in a strategically important growth market and strengthens relationships with U.S. and international carriers."
Jim Labelle commented, "We are happy to join NFP and the successful business they have built. Since 1999, we have insured more than one million visitors to Mexico, and joining forces with a premier firm like NFP will provide enhanced opportunities to our customers and allow us to continue to provide our high level of service. We look forward to serving our clients."
About NFP
At NFP Corp., our solutions and expertise are matched only by our personal commitment to each client's goals. We're a leading insurance broker and consultant that provides employee benefits, property & casualty, retirement and individual private client solutions through our licensed subsidiaries and affiliates.
NFP has more than 3,400 employees and global capabilities. Our expansive reach gives us access to highly rated insurers, vendors and financial institutions in the industry, while our locally based employees tailor each solution to meet our clients' needs. We've become one of the largest insurance brokerage, consulting and wealth management firms by building enduring relationships with our clients and helping them realize their goals.
Recently NFP was ranked the 2nd fastest-growing US large-group employee benefits broker by Employee Benefit Adviser. In addition, Business Insurance ranked us as the 5th largest global benefits broker by revenue, the 4th largest US-based privately owned broker and the 11th largest broker of US business. PlanSponsor ranked us the 5th largest executive benefits provider of nonqualified deferred compensation by number of plans, and we were ranked 11th in personal lines P&C revenue by Insurance Journal.
For more information, visit NFP.com.
CONTACT
Peppercomm for NFP
nfp(at)peppercomm(dot)com
212-931-6171