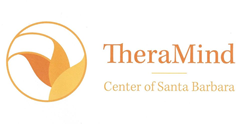 Santa Barbara, California (PRWEB) June 27, 2017
The TheraMind Center of Santa Barbara is pleased to announce our role in a collaborative clinical research project with Westmont College. This Independent Review Board (IRB) approved study, under the direction of Westmont's neuropsychopharmacologist, Dr. Ronald See, aims to evaluate the proportional levels of certain salivary substrates throughout a typical course of repetitive Transcranial Magnetic Stimulation (rTMS), one of the primary treatment modalities used at our Center. Despite rapid advances in rTMS as a viable therapy for drug-resistant Major Depressive Disorder (MDD), understanding of the fundamental biomechanisms of rTMS and its key clinical effects are limited. The physiological measures which are the subjects of this clinical study have been shown to be linked to affective regulation, stress-responses, and autonomic nervous system activity. Previous studies have sought unsuccessfully to establish reliable biomarkers for the identification of neurobiological correlates of rTMS administration. The study being sponsored by Westmont College and the TheraMind Center of Santa Barbara hypothesizes that these salivary substrates may act as reliable biomarkers for repetitive transcranial magnetic stimulation rTMS treatment outcomes. If proven, the study will be a significant tool for clinicians in their efforts to effectively treat patients suffering from depression.
The TheraMind Center of Santa Barbara is a unique outpatient clinic providing a combination of advanced diagnostic and neuroimaging technologies, cutting edge neuromodulation technologies including rTMS, hyperbaric oxygen therapy (HBOT), low level light therapy and PEMF, as well as body-based services. Our board certified and licensed medical professionals promote mental and neurological health through an integrative model designing individual treatment protocols for our patients. We work collaboratively as mutual referrals and adjuncts to local medical professionals for the greatest benefit to our patients. We service four primary demographics: (1) those suffering from depression, anxiety, OCD, PTSD and other mood disorders, (2) chronic pain and migraines, (3) traumatic brain injury and concussion, and (4) stroke.
For questions regarding our collaborative project or to make an appointment, please contact us via phone at (805)-845-4455 or via email at beusebio(at)tmsmind.com. We are enthusiastic about discussing the details of this study, the research behind it, referrals for patients / participants, or any other pertinent matters.