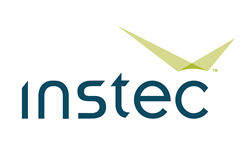 Using self-configuration, the company reduced the outside services required to one-tenth that of prior projects.
Naperville, IL (PRWEB) June 27, 2017
Instec, a market leader in the delivery of software solutions for commercial program insurance and specialty writers, announced today that Lockton Affinity, LLC has integrated Instec's policy system into its new ecommerce insurance platform, dramatically reducing the time required to launch new insurance offerings.
Lockton Affinity, part of Lockton, the world's largest privately-held independent insurance broker, specializes in insurance for affinity groups, including franchises, non-profits, professional organizations, trade groups and associations. The company conceived of a new way of delivering its digital platform that would reduce the number of manual touch points and slash the time required to stand up a new website from months to weeks.
"We recognized our clients' desire to roll out new services to their members more quickly," said Scott Martin, Chief Technology Officer at Lockton Affinity. "When we recognized that many attributes of our insurance programs were common among our clients, we saw an opportunity to deliver a more repeatable product that dramatically cut implementation time."
To support its vision, Lockton Affinity turned to Instec, a partner for over 15 years. Instec had recently introduced new self-configuration features and a new forms solution based on GhostDraft, giving Lockton Affinity greater self-sufficiency and the ability to create customized solutions more quickly.
"Instec's customers are seeking greater independence to support faster product launch cycles. With the self-configuration features we offer, clients can work in parallel with us, cutting project times by as much as half," said Kevin Mason, Executive Vice President at Instec.
Lockton Affinity began with a proof of concept, demonstrating that the new solution could be delivered on time and on budget. The company achieved scalability by keeping it simple, identifying the most critical underwriting questions needed to issue a quote. The Instec policy system is fully integrated with Lockton Affinity's platform and handles all back-end processing for rating, quoting, issuance and renewal.
Since the success of the first program launched in January, Lockton Affinity has launched three additional programs using this system. The projects were fast-tracked, so that a new program could begin before the previous one was launched. Using self-configuration, the company reduced the outside services required to one-tenth that of prior projects.
"Our new approach to platform-based programs for our affinity group clients is moving us closer to our goal of straight-through processing," said Martin. "With Instec's policy system automating the back end, we've moved from an all-manual process to where only 50% of the development cycle requires employee intervention." While many other companies sell liability insurance online, Lockton has built a repeatable platform that delivers a faster and more economical solution for delivering customized coverage to the members of affinity groups.