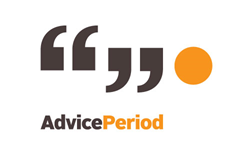 Los Angeles, CA (PRWEB) June 27, 2017
AdvicePeriod, a national network of likeminded advisors announced today the addition of Kent MacLachlan as a Partner Advisor. MacLachlan will open a new office for AdvicePeriod in Seattle, Washington. This marks the sixth new office for AdvicePeriod in the last twelve months.
In just over three years, AdvicePeriod has grown from a de novo advisory practice built to support the clients and vision of industry maverick Steve Lockshin, to a national advisory firm with a rapidly growing footprint of clients and advisors.
"Big win," said Larry Miles, AdvicePeriod Principal about the addition. "Kent is a client focused, planning centric advisor and a great fit for our team. We are excited to be in Seattle."
"I am thrilled," MacLachlan shared. "I did a lot of due diligence on what would be best for my clients, and AdvicePeriod was the clear answer. They have demonstrated a consistent track record of improving the client experience and running a great shop – I want to be a part of that."
MacLachlan reflects a shift to the profile of prospective advisors considering AdvicePeriod. "We're speaking with a growing number of brokers," said Miles. "Our first 10 or 12 advisors came from the fiduciary and RIA worlds. Like Kent, I suspect we'll add more forward thinking brokers looking for a better solution."
AdvicePeriod has shown an ability to add offices and advisors in locations far from their headquarters with few issues. Focusing more on the advisor than the location means AdvicePeriod is often very involved in helping their Partner Advisors establish their new office. "We help our Partner Advisors with everything they need for their office," Miles said. "We help negotiate leases, setup technology, hire teammates and even move furniture – although I think I'm getting too old for that."
With solid operational infrastructure and professional management, AdvicePeriod expects to partner with more advisors in the second half of 2017, specifically, advisors who want to own their business and grow it inside AdvicePeriod by leveraging their people, processes and technology.