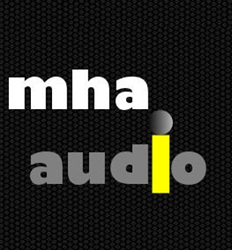 "The acquisition of MHA Audio by Showcall Audio is the logical next step in the MHA journey. I'm gratified that we will be joining the Showcall family and look forward to our future together," said MHA Audio Founder and President, Michael Scarfe
Frederick, MD (PRWEB) June 28, 2017
Showcall Audio, LLC., announced today the execution of an asset purchase agreement under which Showcall Audio, part of the Showcall family of companies, will acquire substantially all assets of MHA Audio. Following the completion of the transaction, Showcall Audio expects to integrate all MHA employees into the pro forma organization. Showcall Audio LLC will be doing business as "MHA Audio." Financial terms of the agreement were not disclosed.
MHA Audio, headquartered in Hagerstown, MD, is a full-service sound reinforcement company with one of the most extensive inventories of equipment in the region. It supplies high-end technical audio support for all facets of the Mid Atlantic entertainment, government and corporate event industries.
"The acquisition of MHA Audio is a natural expansion of our production capabilities, as we have had a 20+ year successful history working together. With the addition of MHA to the family of Showcall companies, we will expand our audio capabilities to existing as well as new clients and gain access to the coveted entertainment marketplace," said Showcall Co-Owner Ajay R. Patil. "We look forward to building on the MHA Audio legacy of long-standing relationships, while earning the trust and continued business with their customers."
Both companies are well known for talented, dedicated staff. The combined organizations are expected to form a powerful combination delivering state of the art equipment, new technology and outstanding support for customers. It is also anticipated that employees will benefit from additional career opportunities as well.
"The acquisition of MHA Audio by Showcall Audio is the logical next step in the MHA journey. I'm gratified that we will be joining the Showcall family and look forward to our future together. Having worked with Blayne and Ajay for as long as I have, I am confident that we will only strengthen our organization by combining forces and look forward to providing our customers with even greater resources than before," MHA Audio Founder and President Michael Scarfe observed. "We and Showcall share a similar culture as well as a shared vision of high caliber event production, with a shared commitment to go the extra mile for the customer and exceed their needs."
Michael Scarfe founded MHA Audio in 1983. The company originally provided concert touring systems and sound engineering for acts such as AC/DC and The B-52's. The company is now more focused on regional work on the East Coast, and has broadened its clients to include the government, colleges and universities, event companies and private and public corporations.
"We have worked alongside Mike and MHA since we started Showcall 16 years ago," noted Co-Owner A. Blayne Candy. "With its pristine reputation, and expansive inventory, it made sense to internalize MHA's operations and create better efficiencies in communication, equipment and the most valuable resource of all, people!"
Scarfe will join Showcall Audio, as Executive Vice President with responsibility for operations, business development and account management. With its stellar reputation in the live event industry, MHA will continue to operate under the brand "MHA Audio" and join the other companies within the Showcall family including Showcall, Inc., Infinite Power and Showcall Security Services.
Showcall was originally founded in 2001 by Ajay R. Patil and A. Blayne Candy. Since that time, Showcall has provided turn-key event design and production services to discerning clientele on an international basis. With offices in Washington DC, Frederick, MD, Dallas, TX and Phoenix, AZ, Showcall holds the distinction of having provided audio-visual services for the last 16 US hosted international summits, designed, planned and produced two Papal Masses and have produced a vast array of events for Fortune 100 Companies, Associations, the US Government and Non Profit Organizations.