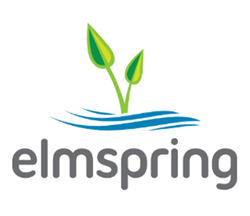 From a pool of almost 150 applicants, these nine are ready to bring their solutions to one of the biggest verticals in the world, real estate.
Chicago, IL (PRWEB) June 28, 2017
Elmspring is proud to announce the final companies joining the elmspring 2017 cohort. These final four companies round out a total of nine participants in a strong fourth year for the accelerator program. All nine companies joined elmspring for the start of the session on June 26th 2017.
Founded by real estate entrepreneurs Thomas Bretz and Adam Freeman, the elmspring accelerator is an intensive, four-month program providing participants both educational and networking opportunities for their businesses. "Elmspring strives to embrace technology that will change the way business is done both through disruption and by solving problems," says co-founder Adam Freeman.
Each startup receives seed capital, access to elmspring's impressive network of advisors and mentors, office space at Chicago's tech hub 1871 and a host of professional services and resources. They are also part of a Rush Event, pitching to over 300 investors, potential customers, and partners.
"This year's group of startups are developing innovative solutions. Our pool of applicants gets larger every year, and the quality of the companies that we see improves every year. From a pool of almost 150 applicants, these nine are ready to bring their solutions to one of the biggest verticals in the world, real estate. We can't wait to work with them," said elmspring Executive Director Bob Gillespie.
Elmspring's expanded view of the real estate market focuses on emerging technology platforms using AI, VR, and SaaS. Focusing on construction, niche communities, architects and commercial real estate, this class is ready for acceleration.
We are pleased to welcome:
Fluxee provides a virtual reality visualization that focuses on high-end, fully-immersive real estate models. Enabling companies to show and collaborate on projects nearing construction, Fluxee takes existing models and builds immersive experiences around them.
DIGIBILT brings the home building industry into the digital age through the DIGIBILT Delivery System™. Available to builders as a Software as a Service, this technology platform provides better and more complete information to significantly improve the process of designing and building a home.
MILLIE is a digital services platform helping lessen the frustrations encountered during the frequent moving process military families face. This vibrant, organic community and marketplace serves, engages, and connects active members of the military, veterans, and their families with trusted partners able to offer solutions that help alleviate the stress of the moving process.
Parafin developed proprietary AI that designs like an architect and thinks like a developer. Created for commercial real estate developers, this AI produces building designs in minutes not months. This program generates thousands of building designs to optimize for the specific site, construction and financial requirements of a project.
For more information on the first five companies please click here: bit.ly/2rGgqAd