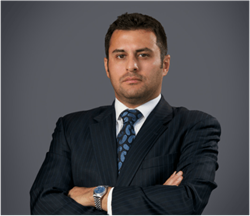 Making sense of everything you need to do to get licensed and sell recreational cannabis legally is a tough task...
Las Vegas, NV (PRWEB) June 27, 2017
In a short time, the state of Nevada has moved forward with the recreational sale of Marijuana. Select medical marijuana dispensaries will now be able to sell product to adults ages 21 and over, if granted a retail marijuana store license.
Unfortunately, not every medical marijuana facility will be eligible. Some are experiencing delays in their application process, and others are having trouble meeting regulation requirements to become operational medical marijuana facilities. In short, a tangle of red tape is keeping these companies from participating in the sale of recreational marijuana.
 
And it is not only medical marijuana facilities who are finding it difficult to toe-the-line in light of new developments, but distributors as well.
A ruling rendered Tuesday by Carson City Judge James Wilson ensured that retail marijuana distribution would be conducted exclusively by wholesale alcohol distributors until the Department of Taxation can make a sufficiency determination, despite the Department of Taxation opening up the application process to other distributors in order to meet the overwhelming demand anticipated on July 1.
 
Las Vegas marijuana business law attorneys are these companies' greatest ally. Established firms like Connor & Connor PLLC, prove indispensable in helping these businesses to avoid falling behind in sales, to remain competitive in the market, and to endure the legal vagaries of the capricious retail marijuana industry.
 
Marijuana business owners also have to navigate the complex differences among state and local laws. Each county will have its own ordinances that can affect the sales process, accounting, licensing and management of the business.  
 
The goal is to provide complete transparency to regulatory bodies, law enforcement and concerned citizens so that the system is not abused and does not lead to illegal activity. However, the compliance laws are not always clear and can be difficult to decipher.
 
Attorneys at Connor & Connor PLLC are available to assist medical marijuana businesses in obtaining recreational licenses in order to successfully begin selling product recreationally and then can provide regulatory compliance advise to ensure they maintain their license.
 
"The last thing we want businesses to do is lose money keeping their doors closed because their permission to open is tied up," explains managing firm partner Amanda N. Connor.
 
"Making sense of everything you need to do to get licensed and sell recreational cannabis legally is a tough task," adds Derek J. Connor, another partner in the firm. "We encourage businesses to be proactive in order to stay on top of their obligations and avoid nasty, last-minute surprises that delay their sales."
 
Recreational marijuana businesses interested in receiving representation, advice, consultations or business formation services needed to tap into the lucrative market of cannabis sales can contact Connor & Connor PLLC today by visiting http://www.connorpllc.com/medical-marijuana/. Businesses able to perform their due diligence and satisfy compliance requirements can focus less on the bureaucratic concerns and focus more on keeping customers satisfied.
 
About Connor & Connor PLLC
Connor & Connor PLLC is an experienced business law firm in Las Vegas, Nevada. The attorneys at Connor & Connor PLLC have a strong background in business law and are focused on continually advancing their knowledge of the rapidly changing marijuana law field. Partner Derek J. Connor has been featured in Vegas Cannabis Magazine and on 8 News Now lending his expertise on current legal issues.