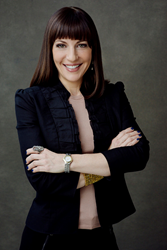 Tampa Bay, Fla. (PRWEB) June 29, 2017
An alarming 55 percent of evaluation and management (E/M) claims are estimated to have been incorrectly coded, resulting in $6.7 billion in improper Medicare payments.1 To avoid lost revenue and serious consequences, physicians are raising the training standards of its administrative staff. Practice Management Institute (PMI), a leading provider of medical practice training and certification, has aligned with JoTo PR to call attention to the critical need for office administrators who can manage medical offices, be proactively knowledgeable on compliance issues, and efficiently handle coding and billing.
Karla Jo Helms, CEO, Chief Evangelist and Anti-PR Strategist for JoTo PR, commented that "in most cases, physicians and other clinical professionals are not trained on how to run a successful healthcare practice. With well-trained non-clinical staff, doctors are free to focus exclusively on patient care, which promotes trust, understanding, and a better healthcare experience for each patient."
For more than 30 years, Practice Management Institute, also known as PMI, has helped physicians, hospital systems, medical societies, and educational institutions provide comprehensive education and training to medical office staff nationwide. By offering a variety of educational programs and professional certifications, PMI helps to build competency, compliance, and effectiveness that assures the continued success of their clients. More than 20,000 individuals have earned certification in one or more areas of expertise offered by the institute, which is recognized by both the Centers for Medicare and Medicaid Services and the Department of Labor.
"The healthcare industry as a whole is under fire and constantly changing regulations, creating upheaval in healthcare organizations, private practices and facilities." added Helms. "The need for trained and certified professionals has never been greater and we look forward to this partnership with Practice Management Institute."
JoTo PR has a rich history in innovative business PR solutions, and provides services to national and international organizations. The firm is a pioneer in the PR industry, blending traditional PR expertise with high technology so as to harness the advantages of both worlds—traditional and new. JoTo PR specializes in the healthcare, finance and technology sectors, but has worked for a variety of industries and non-profits, using a proprietary process to consistently find, relay and render to the media the information that's valuable to its clients' respective industries.
About JoTo PR:
After doing marketing research on a cross-section majority of 5,000 CEOs of fast-growth trajectory companies and finding out exactly how they used PR, how they measure it and how they wanted the PR industry to be different, PR veteran and innovator Karla Jo Helms created JoTo PR and established its entire business model on those research findings. Astute in recognizing industry changes since its launch in 2009, JoTo PR's team utilizes newly established patterns to create timely PR campaigns comprising both traditional and the latest proven media methods. This unique skill enables JoTo PR to continue to increase the market share and improve return on investment (ROI) for its clients, year after year—beating usual industry standards. Based in Tampa Bay, Florida, JoTo PR is an established international public relations agency. Today, all of JoTo PR's processes are streamlined PR services that have become the hallmark of the JoTo PR name. For more information, visit JoTo PR online at http://www.jotopr.com.
About Karla Jo Helms:
Karla Jo Helms is the Chief Evangelist and Anti-PR Strategist for JoTo PR.
Karla Jo learned firsthand how unforgiving business can be when millions of dollars are on the line—and how the control of public opinion often determines whether one company is happily chosen or another is brutally rejected.
Being an alumna of crisis management, Karla Jo has worked with litigation attorneys, private investigators and the media to help restore companies of goodwill back into the good graces of public opinion—Karla Jo operates on the ethic of getting it right the first time, not relying on second chances, and doing what it takes to excel.
Karla Jo has patterned her agency on the perfect balance of crisis management, entrepreneurial insight and proven public relations experience. Helms speaks globally on public relations, how the PR industry itself has lost its way and how, in the right hands, corporations can harness the power of PR to drive markets and impact market perception.
1. "55% of E/M Claims Incorrectly Coded – What's Your EMR Software Doing to Help?" HealthFusion, June 24, 2014.