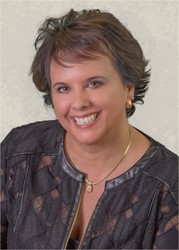 The assessment is essential in identifying the career options that will naturally accentuate the value you provide.
(PRWEB) June 28, 2017
Succeed On Purpose, a career and personal transformation organization, announced the launch of a powerful tool to support career development.
The Career Persona Quiz provides insights to professionals as to what type of work they would most enjoy and would have the most success. Most professionals seek career options based on their degree or chosen field. As a result, they focus more on the job title, rather than the actual type of work they would be doing. Armed with knowing their career persona, participants are guided to not only the type of work that best suits them, but also the type of organization that would most value their work.
"People contribute to an organization in many ways, which rarely have anything to do with what their title may be," said Terri Maxwell, CEO of Succeed On Purpose. "In our research, we were able to identify three very different career personas, each explaining the type of work we're the most passionate about, regardless of the title, role, or level within the organization."
"The quiz is quick and simple, and provides powerful information to guide professionals in making better career decisions," said Maxwell. "In addition, the assessment is essential in identifying the career options that will naturally accentuate the value you provide."
You can take the quiz by visiting the Succeed On Purpose website http://careerpersonaquiz.succeedonpurpose.com.
"We believe that everyone wants more out of life. In order to have more, you first have to get real and learn more about your authentic self. In the new world of work, there are almost one million different career choices. To discern the best career options, knowing yourself is paramount."
About Succeed On Purpose:
With a vision to fuel the quest for more, Succeed On Purpose provides affordable on-demand training, in-person workshops and virtual coaching programs that provide a transformation roadmap to professional success and personal joy. All programs are designed to accelerate success through proven methodologies developed by CEO Terri Maxwell. The Succeed On Purpose platform is designed to provide professionals a way to Get Real, Be You, and Have More. For more information, visit the website at https://succeedonpurpose.com.