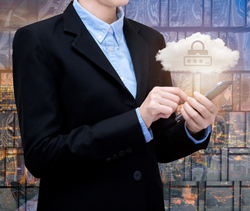 Our customers rely on Microsoft digital security measures. With the right tools and expert assistance, they have the best business data security available.
Hoboken, New Jersey (PRWEB) June 28, 2017
A NYC area digital security provider, IT consultant and MSP presents three recommendations to small and mid-size businesses for defending against emerging digital security threats to data and applications in the cloud and on-site. Digital security solutions from Microsoft are then discussed—in a new digital security article on the eMazzanti Technologies website.
In the informative article, the company urges business leaders to secure cloud resources, keep software up-to-date and detect and respond to ongoing threats. Microsoft tools for protecting business data in the cloud, keeping software up to date and threat detection and response are then presented.
"Our customers rely on Microsoft digital security measures," stated Jennifer Mazzanti, CEO, eMazzanti Technologies. "With the right tools and expert assistance, they have the best business data security available."
Below are a few excerpts from the article, "3 Essential Digital Security Tips for Your Business."
"Recent widespread security events such as the WannaCry ransomware attack have provided organizations with an opportunity to review and upgrade their cyber-security. In the process, several areas of concern are receiving increasing attention, including the need to:
1. Secure cloud resources
2. Keep software up-to-date
3. Detect and respond to ongoing threats"
"As organizations move more of their workload and data to cloud-based services, IT departments and network administrators shoulder the responsibility of protecting a disbursed network of assets. Fortunately, Microsoft offers powerful services aimed at securing applications and data in the cloud:"
"Office 365 Security—Knowing that data security is critical to business operations, Microsoft has built several powerful security features into the popular Office 365 service. Some, like malware and spam filtering capabilities, require no setup. Other security features allow you to customize options to your specific needs."
"As businesses around the world discovered with the recent WannaCry outbreak, effective digital security requires up-to-date software. Organizations running Windows 10 or the recently-released patch to their Windows operating system were protected from the ransomware. Organizations that delayed deploying the patch left themselves vulnerable to attack."
Digital Security Made Easy
Navigating the risks and opportunities of cloud computing can present a challenge to organizations with limited IT resources. Legacy systems introduce compatibility issues, and effectively managing an expanding network of devices requires a dedicated team of experts.
eMazzanti offers just the digital security expertise business owners need. Its certified engineers provide flexible and secure migration to the cloud, along with customized world-class managed IT security services. The firm takes over the war against cyber threats, allowing business leaders to focus on what they do best.
Related resource information:
6 Email Security Tips to Defend Against Increasing Attacks
Common Cloud Computing Mistakes & How to Avoid Them
About eMazzanti Technologies
eMazzanti's team of trained, certified IT experts rapidly deliver retail and payment technology, digital marketing services, cloud and mobile solutions, multi-site implementations, 24×7 outsourced network management, remote monitoring and support to increase productivity, data security and revenue growth for clients ranging from law firms to high-end global retailers.
eMazzanti has made the Inc. 5000 list seven years running, is a 2015, 2013 and 2012 Microsoft Partner of the Year, 2016 NJ Business of the Year, 5X WatchGuard Partner of the Year and one of the TOP 200 U.S. Microsoft Partners! Contact: 1-866-362-9926, info(at)emazzanti(dot)net or http://www.emazzanti.net Twitter: @emazzanti Facebook: Facebook.com/emazzantitechnologies.