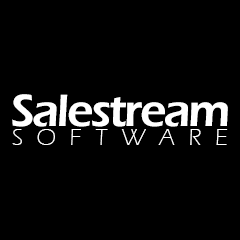 "With MasterStream Quote, our customers enjoy the most feature-rich and compelling sales productivity platform and business management tools tailored to the converging telecom and IT market." - Chris Gellos, EVP of Sales and Marketing
Corona, CA (PRWEB) June 28, 2017
Salestream Software, Inc. (http://www.salestreamsoft.com) of Corona, CA announced it has created and launched a new app for existing MasterStream customers who use Salesforce called MasterStream Quote.
The new app is designed specifically for Salesforce users in the telecommunications industry, data service providers, and the agents who sell their services. MasterStream is the easiest and fastest way to increase telecom sales productivity and shorten the lead-to-cash process, which is why it is used by over 70 providers and 9,000 agents to generate over 10 million quotes every month. With MasterStream Quote, this leading sales productivity platform fully integrates with Salesforce for current MasterStream users.
Now with MasterStream Quote, MasterStream clients who also use Salesforce can quickly and easily integrate the two tools by visiting the AppExchange within Salesforce and downloading the MasterStream Quote app. And now, for a limited time, new app users can try the MasterStream Quote app free for 30 days. Salesforce users who are not currently MasterStream users can also take advantage of a special offer. By signing up as a new MasterStream customer and downloading the MasterStream Quote app, they will receive 50% off of the cost of set-up fees.
The new MasterStream Quote app allows users to:

Increase Efficiency and Sell More: MasterStream Quote eliminates salespeople and quote consultants from needing to jump into multiple programs to get the information they need by qualifying, quoting and selling telecommunications and data services – all while remaining within the Salesforce working environment,
Be Confident in Quote Accuracy: MasterStream always provides the latest and most up-to-date pricing because it is connected directly to the telecom carriers' and service providers' data.
Get Consistent Funnel Data and Integrated Reporting: MasterStream eliminates the need to rekey data by populating your Salesforce fields with the details of your quotes. And because it's all in Salesforce, it works seamlessly with your reports and dashboards.
"It's been exciting to see the enthusiasm from our customers over this app," said Chris Gellos, EVP of Sales and Marketing for SalesStream Software. "By combining MasterStream's sales productivity tools with the broad capabilities of Salesforce, our customers enjoy the most feature-rich and compelling sales productivity platform and business management tools tailored to the converging telecom and IT market."
SalesStream Software Contact:
Dianna Gearhiser
509-595-5233
dgearhiser(at)salestreamsoft(dot)com
http://www.salestreamsoft.com